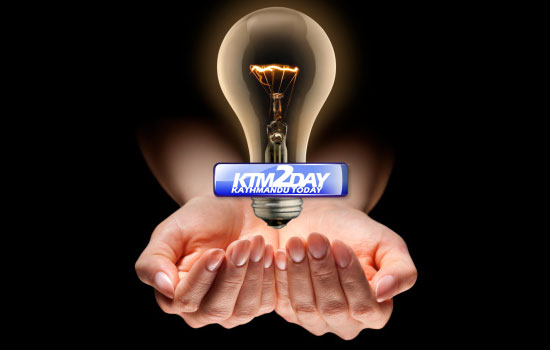 Nepal Electricity Authority (NEA) year round loadshedding schedules 
It is not an abnormal phenomenon for NEA to increase the hours of power cut following the onset of the dry season in Nepal, a country having one of the highest hydropower potential in the world.
The drop-off in electricity generation owing to the decreasing water level in rivers has been blamed for the extended rolling blackout.
Load-shedding during winter last year had gone up to 16 hours a day.
With the new schedule becoming effective, Nepalis will have to cope with 84 hours a week in darkness.
_______________________________________________________________________
New Loadshedding Timetable – 47 hours/week
25th April 2015 – 12th Baisakh 2072
Click on this image above ↑ to view and download the schedule in full size.
_______________________________________________________________________
"The power demand goes up to 100 MW during the dry season as compared to the wet season and it is hard to balance the demand and supply chain."
It has not even been a week since Nepal's Energy Minister promised to contain power cuts within 12 hours a day this winter that Nepalis have received the fresh load-shedding schedule equalling to the same period a day.
"This is just the beginning and the power crisis cannot be limited within only 12 hours a day in the near future," NEA official said. "At present, there is a demand for 1,100 MW a day while we have been able to supply only 575 MW to 600 MW."
The NEA projected the demand for power to go up to 1,200 MW a day during this year's dry season.
Industrial consumers have been hit harder with the new schedule. NEA sources said load-shedding for industrial consumers have been extended to 14 hours a day.
"Sadly, the 14-hour-long power cut is arranged in a single shift. Factories that used to run three shifts of operation a day have been restricted to only one shift," said Nepali industrialist .
Nepali industries are forced to manage back-up power by installing diesel plants at their factory premises.
"Almost 95 percent of the industries, hotels, hospitals and academic centres, among other business enterprises, have their own diesel plants," said Nepali industrialist .
"The cost of production goes up to around 35 percent higher, if the factories are run with diesel plants," he added
Similarly, general consumers have also begun to install back-up electricity facilities in their residences to escape the dark hours. Nepal has already imported tens of millions of dollars worth of inverters and mini solar panels for household purposes.
Though the government had earlier announced import of 200 MW hydropower from India to limit the deepening power crisis, the process has not begun so far.
More than 80 percent of Nepal's hydro-power projects are run-of-the-river power stations and power generation from these projects goes down by as much as 60 percent during the dry season.
Several studies suggest that Nepal has commercially viable hydroelectricity potential of up to 45,000 MW which remains largely untapped.