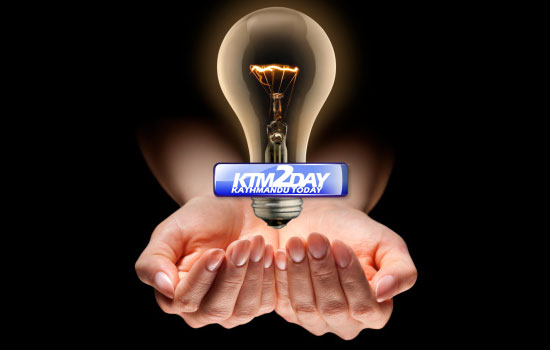 Nepal Electricity Authority (NEA) has increased power outage to up to 11 hours a day starting Tuesday.
The existing load shedding hours was at 12 hours a day.
The increment in the daily power cut is attributed to the reduced water levels in the river and increasing demand for power, shared  chief of Load Dispatch Centre, NEA.
With the revised load shedding schedule, there will be 77 hours of power cut per week with adjusted timetable for the power cut in the morning and evening in view of public convenience.
Although a total of 43 operating hydro electricity projects produce some 718 megawatts of electricity in the country, the power production drops by 50 per cent during the winter as many such projects are run-of-the-river type, as per NEA.
Only 300 megawatts of electricity is being transmitted to the central transmission line. Some 230 megawatts of power is being imported from India at present.
The power demand in the country has soared to 1,800 megawatts following the border blockade as the import of fuel, including LPG gas, has been disrupted.
__________________________________________________________
New Loadshedding Timetable –  77 hours/week
29th  March 2016 – 16th Chaitra 2072
Schedule in Image
Click on this image above ↑ to view and download the schedule in full size.