1200 Megawatt Budhi Gandaki Hydropower Project to be developed in company model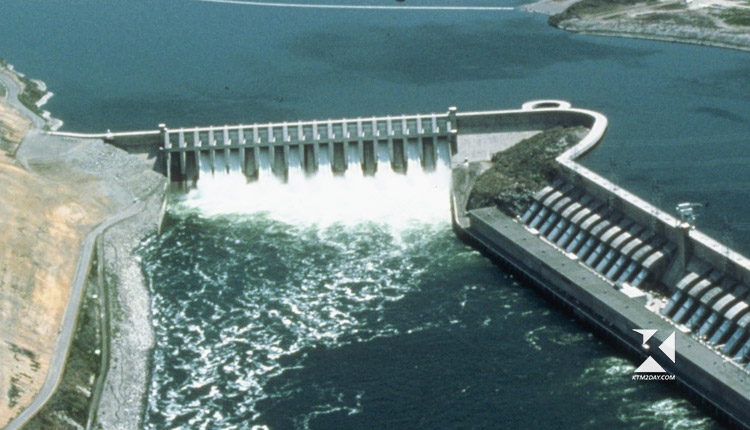 A company model will be used to advance the Budhi Gandaki Hydropower Project, which has been plagued by ups and downs in its development for years.
The new company will have a seven-member board of directors, including three from the government consisting of the Energy Secretary and two joint-secretaries, one from the Energy Ministry and one from the Finance Ministry, the Managing Director of Nepal Electricity Authority (NEA), and an independent board of directors. The board of directors will have a tenure of five years.
Ministers met on Tuesday and approved a 1,200 megawatt reservoir-based power project at the request of the Ministry of Energy, Water Resources, and Irrigation.
For a long time, the project remained on hold while the government deliberated about whether to build it with domestic funds or hand it over to international investors.
In 2014, a comprehensive Budhi Gandaki project report was delivered by a French firm. Since then, about Rs 40 billion in compensation for land acquisition has been distributed by the government.
On April 7, the cabinet opted to build the Budhi Gandaki hydropower project using local investment instead of the Chinese company China Gezhouba Group Corporation, which had been granted a license for the project (CGGC).
Minister for Energy Pampha Bhusal said earlier that the government is striving to build this hydel project on a corporate format during a meeting of the National Assembly on Monday.
Rs 10 billion has been stated in a Memorandum of Association from the Ministry of Energy, Water Resources and Irrigation (MOEWRI).
Its authorized capital will be divided into one billion ordinary shares at a rate of Rs 100 per share, in accordance with the company's articles of association. The company's issued capital is expected to be Rs. 40 billion.
The company's founders have pledged Rs 20 billion for rapid repayment.
More than a billion shares would be distributed among three government agencies: Energy, Finance, and Nepal Electricity Authority (NEA), according the company's Memorandum of Association (MoA).
Locals and the general public could be given 100 million share structures, as well.