UTL Nepal launches High Speed Internet
How to connect to UTL?
First install the driver from the cd that came along with your USB Modem – CDMA Data Card.
After finish installing the driver, insert UTL sim card often referred to as U-SIM inside your CDMA Data Card.
Insert your Data Card into USB drive.
Create a new dialup connection as you normally do while using any other dialup internet.
Fill in your UTL username and password that you got from UTL.
Fill in the dialup number as #777
Now you are ready to connect to UTL's high speed internet . Enjoy every bit(s) of it!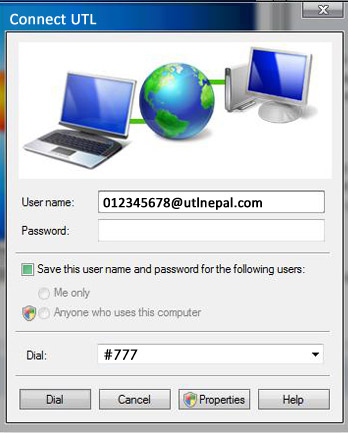 Similar Post :
Nepal Telecom's new wireless internet service (2 Mbps EV-DO)
___________________________________
Pages :     1 —– 2 —– 3
___________________________________