Christmas season celebration in Nepal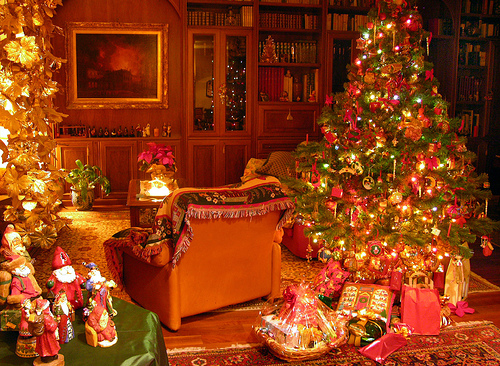 People of Christian faith are observing Christmas on Friday to celebrate the birth of Jesus in many parts of the world including Nepal.
Christian groups are organizing various programmes in the capital churches and other parts of the country to mark the occasion.
After Nepal became a secular country following a parliamentary declaration in 2006, the government gave Christmas the status of national festival and has been giving a public holiday on the occasion.
In a message issued on the occasion of Christmas, President Dr. Ram Baran Yadav prayed for peace and prosperity in the country.
He also expressed confidence that the festival will help in improving communal harmony and feeling of brotherhood among the people of the country.
On Thursday, Nepalis Christians marked Christmas Eve by offering prayers to Jesus at various churches in the capital and across the country, while many valley residents headed to tourist hub Thamel and other happening places around the capital to celebrate it, a trend that has caught on fast among Kathmanduites.
Christmas refers both to the day celebrating the birth as well as to the season which that day inaugurates, and which conclude with the Feast of the Epiphany. The date of the celebration is traditional, and is not considered to be Jesus' actual date of birth.
Christmas festivities often combine the commemoration of Jesus' birth with various cultural customs. Modern traditions have come to include the display of Nativity scenes, Holy and Christmas trees, the exchange of gifts and cards, and the arrival of Father Christmas or Santa Claus on Christmas Eve. Popular Christmas themes include the promotion of goodwill and peace.
(Source: nepalnews)