Bird Mobile Phones Launched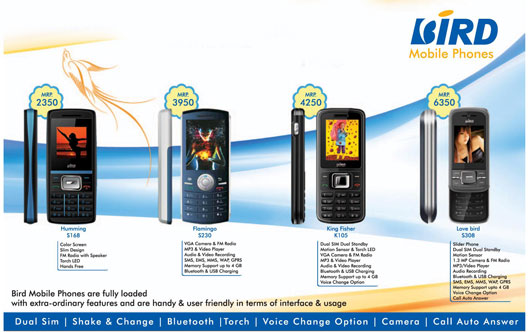 Bird Mobile, a quality product of Ningbo Company has launched its mobile handsets here.
Ningbo Bird Company, established in 1992 is an ISO-9001 certified Chinese multinational company with presence in 86 countries worldwide.
Gadgets Nepal Pvt Ltd, the sole authorised representative for Ningbo Bird Company has launched 4 models of GSM handsets in its first phase.
According to the company, the new models are S168 Humming, S230 Flamingo, K105 Kingfisher and S308 Lovebird.