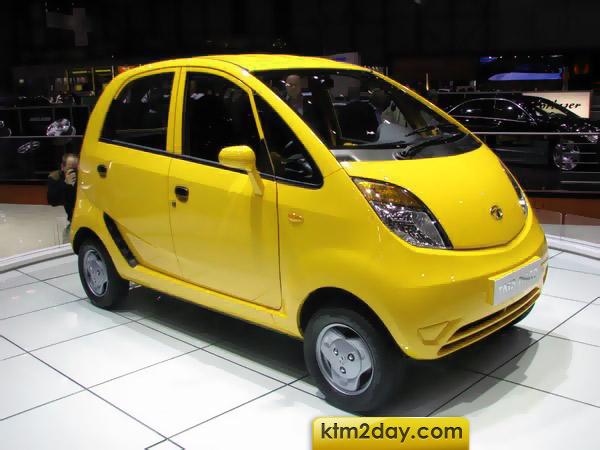 Tata Motors is planning to launch the much talked about Nano the cheapest car in the world in Nepal. Sipradi Trading, the authorized distributor of Tata motors in Nepal is bringing five Nano cars to Nepal in March.
Since Tata Motors sell vehicles only after testing it locally, Sipradi will accept bookings of Nano only after studying feedbacks from persons who test drive the car for six months. Tata will offer test drives of Nano to interested persons from mid-March. According to sources at Sipradi, the car will be easily available to customers from early 2011. Tata is also planning to launch Nano in Bhutan.
Tata is getting a huge demand for Nano but is facing difficulties in supplying the car to eager customers due to production constraints. Tata hopes the situation to ease significantly after its starts production of Nano from its new factory in Gujarat from March. Production from the new plant would help Tata cope with the huge demand for the car. At present Tata Motors is selling Nano through lucky draw due to low production.
The compact car has won the best car of the year 2009. Tata Motors also exhibited Nano in US two weeks ago.
The 624 cc Nano gives a mileage of 23.6 km per liter. Nano grabbed headlines across the world due to its cheap price. The starting model of Nano costs IRs 100,000 in India. Though the price of Nano has to be fixed in Nepal, sources at Sipradi said the price could be near to Rs 700,000 due to high customs duty.
Tana Nano
624 cc
Acceleration: 0-60 km/h in 8 seconds
Maximum speed: 105 km/h
Efficiency: 23.6 kmpl
Price In Indian Market (Indian Currency)
Basic Tata Nano Std: Rs 123,000
Deluxe Tata Nano CX: Rs 151,000
Luxury Tata Nano LX: Rs 172,000
(Source:Republica)