NTA plans to introduce new mobile operators in the market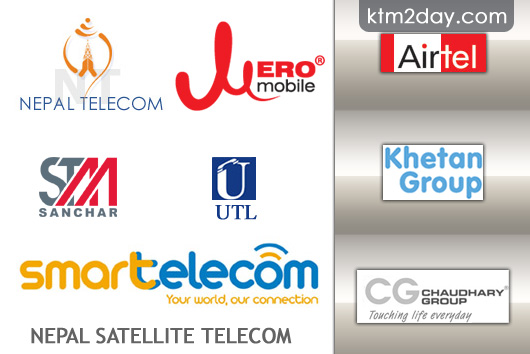 The Nepal Telecommu-nication Authority (NTA) has started a market feasibility study of the country's mobile telecom service to see if there is room for new operators.
The NTA has selected ICON System Solutions and GateIn Services as consultants to carry out the feasibility study as a joint venture. It had sealed a deal with the firms on Feb. 15, 2010.
"The consultants will be submitting a report within 45 days of the contract signing," said NTA spokesperson Kailash Neupane. "The study will be based on the existing market, reach of telecom service in urban and rural areas, service delivery, quality and telecom's growth."
The report will reveal if there is any possibility for new entrants after studying competitiveness in the market and technical, economic and infrastructural feasibility, among other things. Witnessing the market scope in Nepal, local business houses like the Chaudhary Group, Khetan Group, Airtel from India and a company from South Korea have shown interest to operate mobile service.
"As we have 7 MHz spectrum available under the 1,800 MHz frequency bandwidth, there is possibility for new entrants technically," said Ananda Raj Khanal, a director of the NTA. "But it will be suitable for operating telecom service in urban areas only."
As of date, the NTA has only 0.6 MHz spectrum remaining under the 900 MHz frequency bandwidth which is appropriate for operating mobile service in both urban and rural areas.
If the study finds that there is a possibility for new players, any entrant will be able to operate mobile service after three years by paying the minimum licence fee of Rs. 210 million, said the NTA.
However, if the study okays new players and they ask for frequency under the 900 MHz, it will be a hectic process for the NTA as the additional frequency occupants such as Nepal Telecom, Spice Nepal and Nepal Satellite are not willing to return the spectrum assigned to them for temporary use.
"If it becomes necessary, the NTA will revoke the spectrum temporarily assigned to the operators and assign it to the new companies," said Khanal. The NTA had revoked the 2.4 MHz spectrum temporarily provided to Nepal Telecom and assigned it to Smart Telecom on Jan. 3, 2010.
He said that Nepal Telecom and Spice Nepal were using 2.4 and 2.0 MHz spectrum respectively which was assigned temporarily and they have not shown any interest to surrender it.
So far, there are six telecom service operators in the country — Nepal Telecom, Spice Nepal, United Telecom Limited, Smart Telecom, STM Telecom and Nepal Satellite.