Nepali DTH firms struggle to lease transponders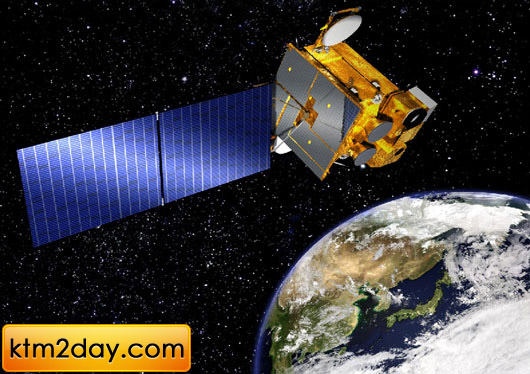 The government has issued licenses to six firms to operate direct to home (DTH) satellite television. However, experts have stated that three operators at the most would be able to operate the service as there aren't enough satellite transponders having a footprint in Nepal.
According to experts in television broadcasting, most of the satellite transponders have been leased by Indian companies and Nepali DTH operators will not be able to obtain sufficient frequency bandwidth till 2012. Leasing a satellite costs over Rs. 250 million annually and on an average 108MHz is needed for transmitting 60 channels in MPEG 4 format.
"Since Nepal does not generate much revenue for DTH operators, they have leased satellites targeting the Indian market, and some of them also have footprints in Nepal," said a satellite expert. "Now Nepali DTH operators are going to use these satellites for transmission." There are also few other satellite transponders having footprints in Nepal but they are charging high because of Indian market making it difficult to get the space, according to Arjun Gurung, director of Delta Core, which provide bandwidth for telecom operators.
Among the six licensees, Satellite Channel and Dish Media Network are rushing to start their service at the earliest by making the necessary arrangements to lease satellite transponders. The two operators plan to provide DTH service with 80 and 74 channels respectively.
"As DTH service is at the initial phase, it will be very hard for operators to survive in the market without building a strong customer network of at least 100,000 subscribers within a year," said an official at the Ministry of Information and Communications. "We are curious why they are so eager to obtain licenses by paying Rs. 25,000 per channel."
The government had made a fourth amendment to the National Broadcasting Regulations four months ago to permit potential Nepali firms to operate DTH service in Nepal by setting up their own hub stations. According to the regulations, firms wanting to provide DTH service have to pay Rs. 25,000 per channel and operate a minimum of 60 channels to qualify for a license. After they have made a satellite leasing agreement, they have to acquire a license for an earth station by paying Rs. 100,000 per channel.
"Let's see how soon the operators start their service as they have to complete the process of satellite agreement, obtaining the license for an earth station, procuring equipment, installing the equipment and inspection of the station by government officials before they start transmission," said Shailaja Regmi, under secretary at the ministry.
According to the frequency management department of the ministry, it is necessary to submit a copy of the satellite agreement to the ministry to obtain a license for an earth station. Only Satellite Channel has received it as of Tuesday. Dish Media Network said that it would obtain the earth station license very soon as it had already signed a contract to lease a satellite transponder with PCCW Global Hong Kong, the largest satellite service operator in Asia Pacific.
"We will start with 70 channels and create a subscriber base of 200,000 in the next two years," said Laxmi Prasad Poudyal, a member of the management committee of Dish Media Network.
The Ministry of Information and Communications has issued licenses to Satellite Channel, M Vision, CG Techno Dreams, Telko Investment, Tele Direct and Marigold Entertainment. Tele Direct, Cosmic Telecommunications Service, Biswabinayak Network and Clean Communications have been approved to operate DTH service but they are yet to pay the fee and collect their licenses. There are an estimated two million television viewing households in the country.