Ncell to launch Blackberry on a corporate plan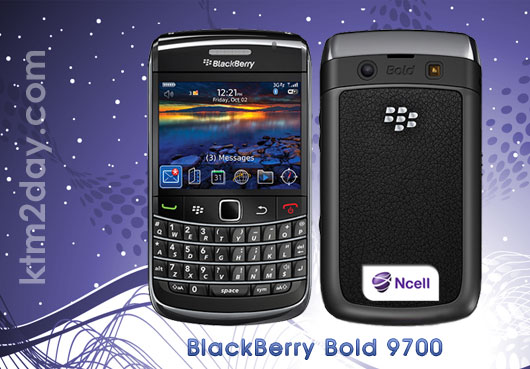 Ncell is preparing to launch Blackberry, a Research In Motion (RIM) specialised mobile phone service by the third week of May in the Nepali market. The new service is being introduced targeting customers in the corporate sector.
Ncell has already contracted with international cell phone manufacturing company RIM, a Canadian company, for initiating service with Blackberry and has also received a type approval certificate from the Nepal Telecommunications Authority to import and sell Blackberry in Nepal.
All manufacturers or their authorised representatives are required to obtain a type approval certificate as per the Telecommunications Act 1997.
"We have already obtained the certificate from the regulatory body to bring in Blackberry," said an official at Ncell. "We are introducing this world class service as we have pledged to our customers to bring them new technology based services."
Even though Ncell has not fixed the charge for using Blackberry, it is estimated to cost in the range of Rs. 40,000 to Rs. 60,000 for the new model Blackberry Bold 9700. The cost of Blackberry-based internet service is said to be between Rs. 1,200 to Rs. 1,600 per month.
"Ncell will be fixing the price for the service soon after holding talks with concerned stakeholders," said the official. "We are currently working on what features should be included in the Blackberry service as it is not limited just to a handset."
Blackberry, a line of mobile e-mail and smartphone devices, has been developed by RIM. While including typical smartphone applications like address book, calendar, to-do list and so forth besides telephone capability in newer models, Blackberry is primarily known for its ability to send and receive internet e-mail wherever it can access a mobile network.