Nepal Pavillion at Shanghai Expo drawing huge crowds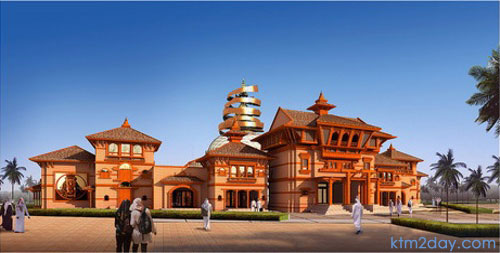 A whopping 7,50,000 people visited the Nepal Pavilion at the ongoing 'Expo 2010 Shanghai China' since its inauguration on May 1. Nepal's expo — titled 'Tales of Kathmandu' — theme is urban development in the Nepali capital over the past 2,000 years. The average number of visitors to the Nepal Pavilion works out to be 25,000 everyday, making it one of the 10 most popular pavilions at the expo.
Built with modern material and technology, the pavilion sports a style popularised by Araniko, a 13th century Nepali architect. Nepali architects and engineers shipped some 500 tonnes of material, including carvings in wood, metal and stone as well as bricks and tiles. Inside the pavilion, country's cultural and architectural glories have been showcased by exhibiting the development of the capital city Kathmandu.
(Source:THT)
Pavilion Features
The Nepal Pavilion is an exquisite work of art with a large Buddhist pagoda as the centerpiece, surrounded by several folk houses representing styles from different periods. It showcases Nepalese artisans' outstanding talents in art and architecture.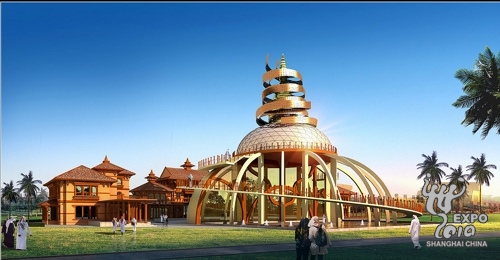 Pavilion Display
The pavilion recaptures important historic periods in its greater than 2,000-year development as a center for architecture, art and culture. It also depicts the current urban expansion in Kathmandu, shedding light on the opportunities and challenges in environment protection and development of renewable energies.
Pavilion Highlights
Highlight 1: Nepal Arniko Center
The pavilion is named "Nepal Arniko Center" to commemorate the outstanding artisan Arniko, who contributed greatly to the friendship between Nepal and China in ancient times. The pavilion reproduces architectural designs since the 11th century, reflecting the process of urbanization in Nepal.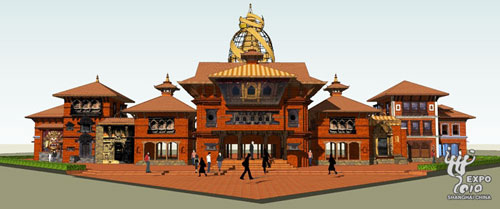 Highlight 2: 350 families of craftsmen
Incorporating Nepalese artistic tradition and innovative decoration ideas into its construction and exhibition, the pavilion uses about 500 tons of materials including wood, metal, bricks, porcelain and stone for exhibition and decoration items, all of which are handmade. Wood and clay sculptures will feature exquisite patterns, which have taken about two years for 350 Nepalese families to complete. Some skilled craftsmen came to the building site in Shanghai to add finishing touches to the pavilion.
Highlight 3: Rally Contest
Artists, musicians, dancers and other performers from Nepal will bring colorful shows to Shanghai. Interesting activities will be held both inside and outside the pavilion. A car or motorcycle rally will run from Lumbini, the birthplace of Buddha, to the Expo site. The rally will bring the "eternal flame of peace" to Shanghai from Nepal.