Fabindia Store to open in Jawalakhel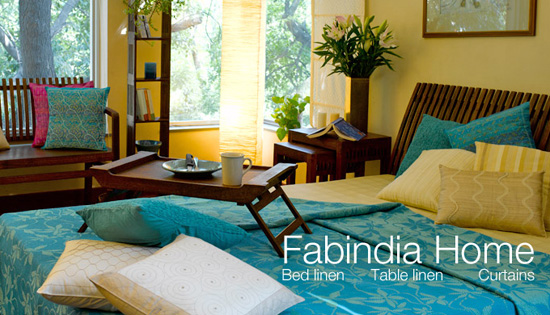 The valley will soon have another international brand to add to its name; with many international brands, lately paving their way into the Nepali market, Kathmandu will soon be boasting of a Fabindia store.
Fabindia in Nepal has started supplying their products to many major departmental stores and their exclusive products are already available. "Soon we will be launching a Fabindia store in Jawalakhel, but we have begun distributing our products to major stores in the valley," said Ashryata Karki, executive director of Evolution Clothing Company.
Catering mainly to the upper niche market, Fabindia also has a price range suited to the medium pocket, "We have a wide variety of products to choose from and the products are an alternative to mass produce making it exclusive yet affordable as there are a wide range of products to choose from," added Karki.
Power brands coming to Nepal is creating a strong brand power and also shows that the people have the purchasing power. "Travel and exposure have made people brand wary and if international products slowly pave their way into the market the culture will emerge strongly. Its all about taking the initiative," he said adding that once the political situation stabilises the country can be a hub for many more brands to seek investment in.
Celebrating its fiftieth year in India, Fabindia began in 1958, and was initiated by John Bissell who left his position as a buyer for Macy's New York to work as a consultant for the Ford Foundation in order to develop India's export potential in its emerging textile industry.
Products available range from linen, organic food items, garments, and bath and body products. The specialty of the store is that their products are all natural. The food is completely organic, their furniture is all made out of solid wood, their garments use natural dyes and their body products are made from authentic natural sources.
Fabindia Store in Nepal will be launched in the next five weeks.
Fabindia sources its products from over 40000 craftsmen and artisans across India. Supporting the craft traditions of India by providing a market and thereby encouraging and sustaining rural employment, they export to over thirty-three countries worldwide, to wholesalers as well as retailers.
The company started as a wholesale exporter has since successfully established itself as the number one retail brand.