Philips launches 56 inch full HD 21:9 Cinemascope LCD in Nepali market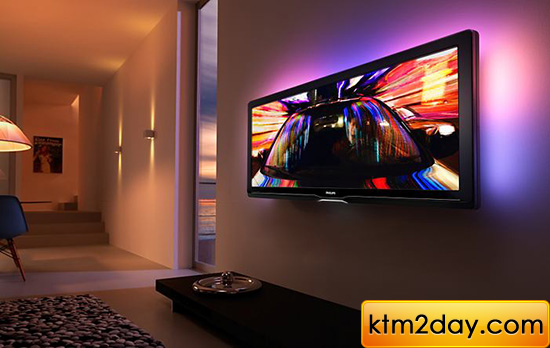 Syakar Company Limited, the authorized distributor of Philips products in Nepal, Monday introduced 56-inch full-HD Cinemascope LCD television in the Nepali market.
The company claimed that the newly launched set is the world´s first cinemascope LCD television-Cinema 21:9. "Consumers can enjoy movies as they would in the cinema with the outstanding performance of the television in both picture quality and sound, the company said in a statement.
The television is possibly the largest television to be launched in Nepal.
"Until now, true cinematic viewing experience has been extremely difficult to replicate at home. With the Cinema 21:9, we have developed a television which brings cinema to your home," the statement added.
The unique 21:9 aspect ratio completely fills the peripheral vision, enveloping the viewer so completely in the action that they can actively feel along with the characters in front of one.
Unlike the traditional LCD televisions that compromise on the cinematic viewing experience either by changing the aspect ratio to fill the screen losing the full scope of the original shot or by inserting distracting black bars at the top and bottom of the screen, Cinema 21:9 overcomes these issues and perfectly displays 2.39:1 (cinemascope) movie material to give the viewer an uncompromised and absorbing cinematic viewing experience, the statement added.
Cinema 21:9 combines superb picture quality courtesy of Philips powerful 2009 Perfect Pixel HD processing engine (500 million pixels per second processing power and 2,250 trillion vivid colors) with immersive three-sided Ambilight Spectra technology.
Completing the picture package, cinema 21:9 is also equipped with a Full HD 2560x1080p screen with 8.3 million pixels that guarantees crystal clear and razor sharp images with high definition sources.
Another notable feature of the Cinema 21:9 is that it comes with the fastest LCD in the industry — with a refresh rate of just 1ms. The 200Hz Clear LCD allows even the fastest on-screen action to appear realistically life-like.
According to the company the television holds the distinction as the winner of the prestigious Best Innovation Award (2009-2010) by European Imaging & Sound Association (EISA).
The new sets are available at Philips Showroom, Jyoti Bhawan, Kantipath.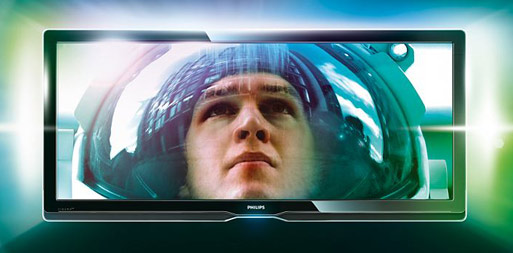 56-inch Cinemascope LCD
Perfect Sharpness with 500 millions/s processing power
Perfet motion
Up to 2,250 trillion color options
80,000:1 dynamic contrast ratio
Full HD 2560×1080 pixels
Net TV with Wi-fi for popular online services
Price : Rs 699,900