DTH Service to be launched soon !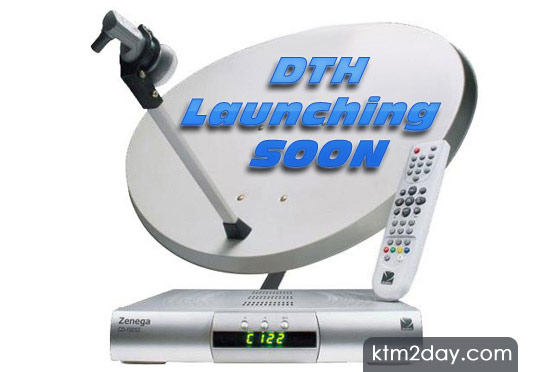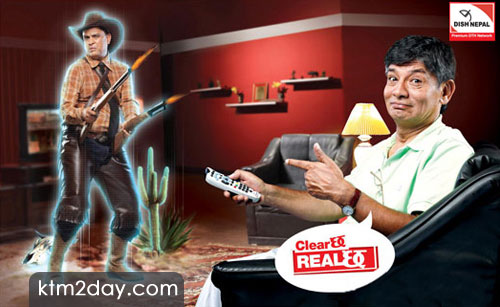 Dish Nepal
Service Launch :  Launched
Installation Package : Rs. 8500
Monthly Charges : Rs. 250 for 50 channels / Rs.400  for 70 channels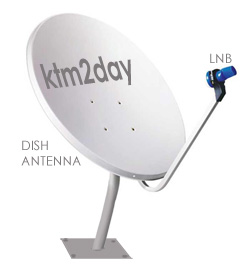 Connection for second TV – An extra  LNB (to be fitted on the antenna) + Setup Box costs – Rs. 5000.
All the channels beamed through Dish Nepal are in Standard Definition 4:3 content. No HD content.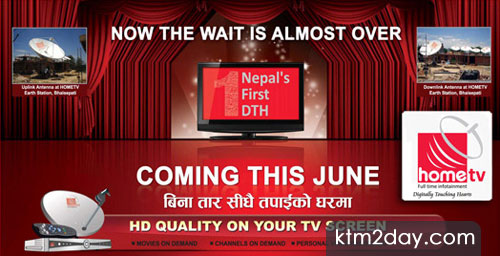 Home TV
Service Launch : Launched
___________________________________________________________________________
Updated : 23 Apr 2010
The government has stopped issuing new licenses to operate direct to home (DTH) satellite television citing lack of satellite transponders having a footprint in Nepal.
The Ministry of Information and Communications decided to stop granting permission to hopeful DTH operators temporarily after Tele Direct, one of the 10 firms that had applied to run DTH service in Nepal, withdrew its application due to lack of satellite transponders.
Updated : 1st Jan 2010
Satellite Channel Pvt. Ltd. is all set to launch Direct To Home (DTH) service for the first time in Nepal. The company will set up a hub of the KU band in Nepal that will broadcast 80 national and international channels. According to the company, the Ministry of Information and Communications has sanctioned the first operating license to it.
IME Group, Prabhu Group, financial companies and other banking sectors have their stakes in the Rs 1 billion project.
The company said that with the launch of its technology, the revenue losses incurred to the government through the illegal import of DTH in Nepal will be reduced.
DTH is the latest technology that features digital sound system, channel recording facilities, movies/songs on demand, games, pay channel, pre-paid channel among other informative and educational programmes.
D.B Serchan, Chairman of Satellite Channel Pvt. Ltd said that they have targeted to bring about 30,000 to 40,000 DTH sets in the first phase. "The company aims to provide satellite television channels in the remote areas as well," he added. The company will provide door-to-door services through IME and Prabhu Finance companies that have more than 1500 branches across the country.
_____________________________ Pages :  1 |

2