Syakar's ride safe training for SLC students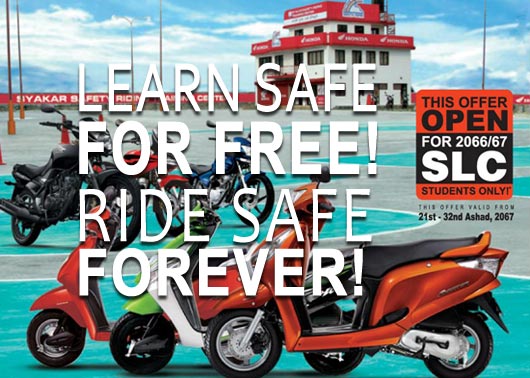 Syakar Company Limited, the sole distributor of Honda Motorcycles in Nepal, has launched its new scheme 'Learn Safe For Free and Ride Safe Forever' in order to minimise the growing culture of roughness among Nepalese youth riders.
The scheme worth Rs 6000 will be available to anyone who purchases any Honda bike at the Syakar Safety Riding Training Centre in Gwarko, Lalitpur, read a press release issued by the company.
The scheme will be available in all Honda bike showrooms across the country from July 5 to16.