Kaldi Coffee blends launched in Nepal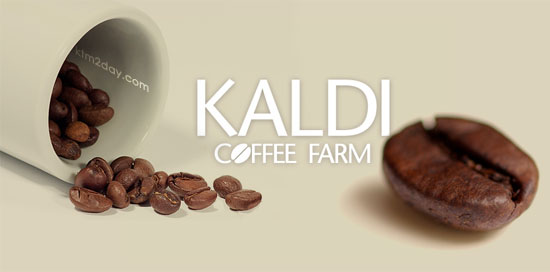 Camel Coffee (Nepal) Pvt Ltd has officially launched its series of Kaldi Fresh Roasted Coffee blends in Kathmandu today.
Camel Coffee Nepal is a joint venture company with Camel Coffee (Japan) Pvt Ltd, established in Japan in 1977. "Camel Coffee Nepal is a subsidiary business of the Giri Group," said Kiran Giri, a General Manager with the Giri Group, which has a presence in garments, cooperative and foreign trade sectors.
Camel Coffee Japan has associates in several countries such as Thailand, Italy and Dubai and entered Nepal in 2007. Kaldi Fresh Roasted Coffee are blends of Arabica coffee beans sourced from Brazil, Colombia, Ethiopia, Indonesia, Costa Rica and Nepal itself. "Initially, we used to import Arabica coffee beans but we discovered that it can be found in Nepal too," Giri said adding that the company has started using the Nepali coffee beans recently.
Coffee is one of the high-value crops that the government is trying to promote. In recent days, the consumption of Nepali coffee at home and abroad has increased. Nepali coffee is exported to countries like Japan.
In Nepal, Cafe Kaldi has opened a coffee shop in Thamel and it is planning to open another in Patan.
"In Kathmandu, we have our own coffee roasting factory that takes care of international standards such as temperature maintained beans storage unit, well-equipped quality control division, hi-tech roasting plant and internationally-trained coffee roasters," said CEO of the company.
"The production unit is directly supervised by Japanese coffee roasting experts at all time," he added.
"This series of fresh coffee blends are targeted at hotels, cafes, embassies and corporate clients in the initial phase," Giri said adding that Camel Coffee will also be providing coffee machines to its clients as per their requirement.