Nepal Telecom to offer "service bundle" with 3G handsets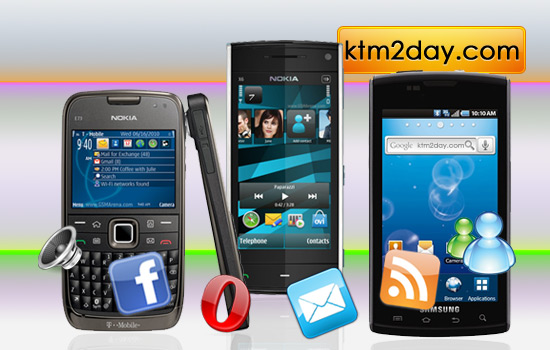 Nepal Telecom (NT) is planning to introduce a new scheme "service bundle" to promote its 3G service by tying up with distributors of 3G mobile sets.
The scheme will enable customers to get 3G handsets and SIM cards directly from the vendors. The mobile sellers will also fix the configuration in the handsets for the 3G service and they will be paid a certain fee by NT.
According to NT, it is preparing to fix the service charge to be provided to the distributors for collaborating and selling SIM cards under the scheme.
"We have submitted a proposal to the board for launching this scheme," said Jiban Ratna Shakya, director of Mobile Service Directorate, NT. "We aim to start this plan at the earliest."
NT has 3G service capacity for 145,000 subscribers in the Kathmandu Valley with 70 base tower stations (BTS). The number of 3G service subscribers as of date in the valley has reached over 7,000.
Sanjay Golchha, director of Neoteric Nepal, authorised dealer of Nokia handsets in Nepal, said, "It can be a good scheme, but the whole thing depends on the details of the plan, which we don't know yet."
Launched in November 2007 for the first time in South Asia, the service had failed to attract customers for more than two years due to the limited coverage resulting from the small number of base tower stations (BTS), higher subscription fee and expensive handsets, among others. With the price going down by the day following the entry of cheaper handsets in the market and the increased interest of customers in 3G, NT is planning to distribute around 30,000 new SIMs under this scheme at a comparatively cheaper subscription price.
"The main factor behind the increased interest in 3G is cheaper handsets and slashed subscription rates," said Prakshet Thapa, 3G engineer of NT. "Hopefully, the subscriber base will increase further in the future with the launch of additional value added services like VRBT, video on demand, video surveillance, increase in Nepali TV channels and high speed internet of up to 7.2 Mbps."
Currently, there are around 8,000 3G subscribers in the Kathmandu Valley and Pokhara. NT had started offering 3G services in Pokhara from June 2010 with 8 BTSs.
"We are working on building the capacity for 345,000 3G subscribers by the end of the next fiscal year," said Thapa. He added that they were working to install 30 BTSs within the current fiscal year. Spice Nepal, the first private sector telecom service operator, is also conducting tests to introduce 3G in Nepal in the near future.