Samsung launches two new handsets in Nepal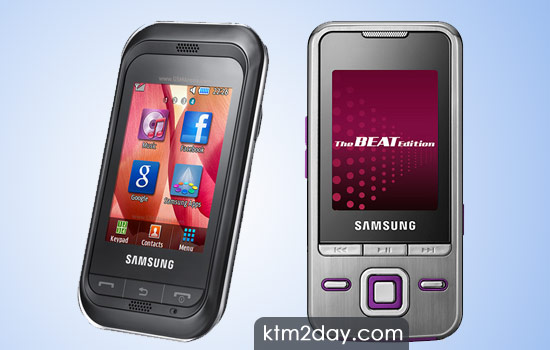 International Marketing Services Pvt Ltd — an authorised distributor of Samsung Mobile — launched Samsung Champ and Metro 3200.
Samsung Champ is designed for young individuals who want an impressive full touch screen phone with 1.3 MP camera and full multimedia experience, said the company.
With a stylish and ultra compact design, users can enjoy the Samsung Champ's 2.4-inch full touch display and intuitive experience that it enables. The Champ's simple and intuitive menu format is designed to fit its compact size and is optimized for a small screen. The main screen features an extended 3×3 widget menu format with options for clock, calendar, shortcuts, and my buddies. The touch screen is also ideal for SMS with friends, downloading apps from Samsung Apps, or playing Java-based video games.
At affordable price of Rs 6,900, the Samsung Champ offers impressive music experience with wireless FM/radio, 3D sound effects, a dual speaker and long battery life. Users can download java applications from Samsung Apps and enjoy embedded Java apps. It also offers Bluetooth, a micro SD card with up to 8GB of memory.
Similarly, Samsung Metro 3200 Camera Mobile phone is yet another stylish handset at a price of Rs 6,690 from Samsung is a wedge shaped handset that looks pretty good, with Samsungish orange sides and a black frame. The phone houses a basic 2-inch display and a keypad which appears easy to use with a large angular navigation key at the centre. It is a quad band GSM device and comes with Bluetooth 2.1 and USB 2.0 connectivity. The Samsung Metro 3200 is very light, at just 77gm and measures 112 x 47 x 13mm. It has with features such as a basic 2MP camera with a video capture resolution.