Maruti Suzuki SX4 launched in Nepal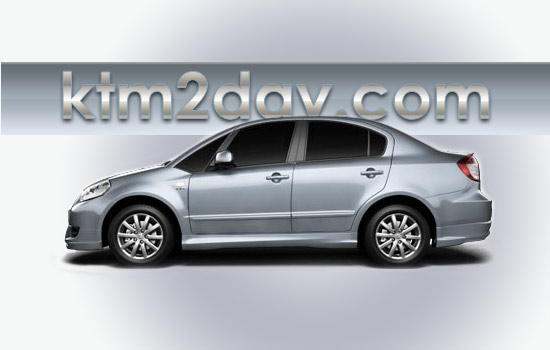 Arun Intercontinental, the authorized dealer of Maruti Suzuki vehicles for Nepal has launched a new economic sedan , Maruti Suzuki SX4 in the Nepali market.
The SX4 has a new engine with VVT technology comes with the variable valve timing technology which adjusts the timing of the intake valve ensuring the best power and enhanced engine efficiency.
The 4-Speed automatic transmission is very helpful in city drives. The driver can choose his driving mode with a smooth down shift or up shift. The computer controlled sensors constantly manages the requirements and optimizes the engine for a better performance and hence no power lag will be felt.
The SX4 comes with dual tone beige interior which adds to the beauty and luxury. Illuminated steering mounted audio controls are provided for convenience during night.
Maruti Suzuki SX4 is the tallest and widest car in its segment. Maruti SX4 has a new 10-spoke 16 inch alloy wheel and the widest tyres. The new sporty honeycomb grille is absolutely a beauty.
It's also fully equipped with all kinds of security measures that meet the international standards like ABS, EDB and DUAL AIRBAGS. These safety features are optional for basic model.
Maruti Suzuki SX4
Displacement : 2000cc
Price : 27.88 Lakhs