Government to monitor illegal usage of mobile phones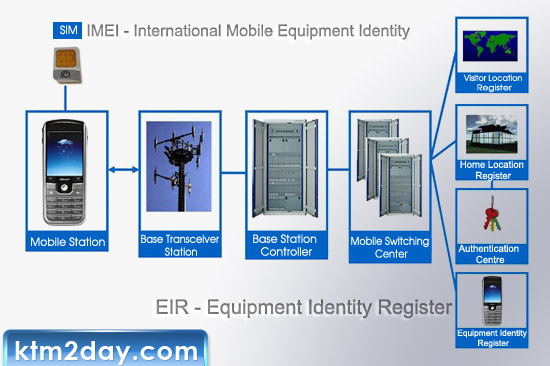 The government is preparing to implement the Equipment Identity Register (EIR) system to stop the rising use of mobile phones in criminal activities, illegal call bypass and theft of mobile sets.
As per the proposed system, the two GSM mobile service operators—Nepal Telecom and Spice Nepal—will have to set up a joint or separate system to maintain a database of the International Mobile Equipment Identity (IMEI), a unique number given to each mobile phone, or the serial number of the mobile set being used by their subscribers.
IMEI numbers of cellular phones connected to a GSM network are stored in a database containing all the valid mobile phone equipment. When a phone is reported stolen or is not type approved, the number can easily be marked invalid by the operators.
"We are planning to include this programme in this fiscal year's budget and implement it at the earliest," said a high level official at the Prime Minister's Office. The official said that the system would help to prevent use of mobiles in criminal activities, VoIP call-bypass and handset theft.
The system will maintain a centralised database for validating the IMEI's of the sets. If a device's IMEI number is listed in the operator system, it is not supposed to work on any other service provider, thus it also helps to reduce theft of handsets by enabling individual operators to prevent the use of stolen handsets on their networks.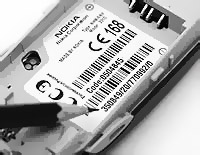 "It will also help to control illegal call-bypass because the system will also have the capacity to simply retain the serial number of the SIM box being used for VoIP call-bypass by racketeers," said NTA deputy director Kabindra Shrestha. "The EIR is a system that saves and controls the identity number of devices. The system can verify devices and block unauthentic ones."
Under this system, service operators maintain the information of the handsets being used by their customers matching with the SIM serial number in use. It will be easier for subscribers to recover their lost mobiles and for operators to blacklist the sets making it unusable to the finder.
There were more than seven million GSM service subscribers in the country as of the first month of the current fiscal year. Once the system is implemented by the government, the service operators will start maintaining IMEIs of the sets.
"The system works easily, as there is no need for subscribers to visit their service operators for registering their IMEIs," said Shrestha. "Once the SIM of any operator is inserted, the system can retain the set's information in its database automatically."
The system also helps to prevent the rampant import of mobile sets by making the type approval certification of the handsets mandatory before they reach the market. The IMEIs will also facilitate payment of compensation in case of injury or death caused by faulty mobile sets.
The PMO is preparing to send a letter to the Ministry of Information and Communications very soon to do the necessary work to establish the system to tally the SIM and IMEI and to implement this provision as soon as possible.(Source:ekantipur)