Sales of DVD doubled during Dashain festival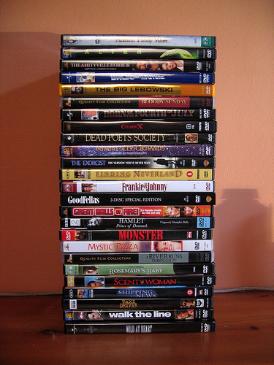 People are moving away from traditional Dashain amusements like flying kites and throwing dice to watching movies on the video.
Advances in technology and greater comfort seem to be drawing revellers to less strenuous pursuits like leaning back on the sofa and enjoying the latest blockbusters from Bollywood.
The shift in trends is evident at DVD dealers who say that sales jumped more than two-fold during the festival.
"The sales volume has gone by more than double as people are buying a lot of DVDs. A single customer is buying two to three DVDs at a time," said Prem Thapaliya, a DVD merchant at Maharajgunj. "Normally, we sell around 50 DVDs daily. Sales have soared to 150-180 pieces daily."
Thapaliya added that most of his customers come looking for DVDs of the latest releases from Bollywood like Anjaana Anjaani, Robot and Dabaang. Sales of Nepali and English movies are doing okay, he said.
Bidur Basnet, owner of an audio-video shop at Basundhara, said that DVD sales had doubled during the festival. "During Dashain, people love to share time with their near and dear ones. Therefore, people hunt for DVDs of their favourite movies," he added.
Moreover, school kids have more spending money during Dashain as their elders are more generous during this time. "Around 50 percent of our customers during Dashain are students aged from 10 to 16 years," said Basnet.
He added that demand for Bollywood movies swells drastically during Dashain. "Normally, most people ask for Bollywood flicks.
Hollywood movies too have a huge following, but only customers from the lower middle class and senior people ask for local films."
Movie lovers snap up DVDs of classic movies like Sholay, Dil Wale Dulhaniya Le Jayenge, Hum Aapke Hay Kaun, Titanic and The Basketball Diaries.
Basnet said that he had hired out 10 copies of the Bollywood hit 3 Idiots more than 10 times each since Ghatasthapana. He added that most of his customers go for family movies during the festive season.