Bike registrations dip by 5 percent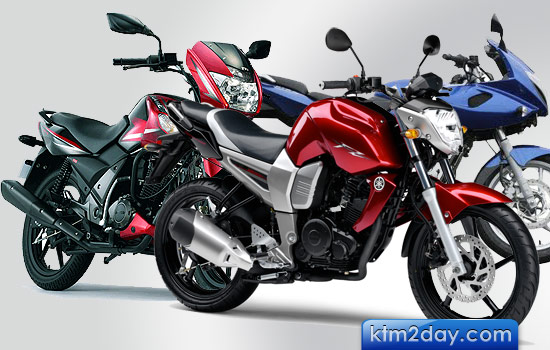 Registrations of motorcycles in Bagmati Zone dipped 5.09 percent in the first quarter of the fiscal year, belying sales predictions based on the hoopla of festive schemes.
Buyers seem to have been unimpressed by the promotional plans launched by motorcycle dealers last month at the start of the festive season when Nepalis traditionally splurge on long desired luxuries.
Motorcycle registrations at the Bagmati Zone Transport Office numbered 17,576 in Q1 against 18,519 during the same period last year. Sales of two-wheelers had jumped a whopping 42 percent to 69,359 units during the last fiscal year. A breakdown by months shows that registrations declined to 5,044 from 6,097 in the third month (mid-Sept to mid-Oct) in the last fiscal year.
"The trend of registering newly imported bikes might have gone down because of the Dashain holidays," said Madan Singh Mahat, under secretary and chief of the Two-Wheeler Unit. "The rush at the office has resumed, indicating that registrations will go up."
Imports of two-wheelers had increased with the start of the festival season. Registrations swelled by 8.76 percent in the second month (mid-Aug to mid-Sept) of the current fiscal year. Normally, sales of motorbikes surge by 30 to 40 percent during this festive season.
Syakar Company, authorised dealer of Honda and Hero Honda, had set a target to sell 12,000 units during the festive offer period. Hansraj Hulaschand & Company, authorized distributor of Bajaj motorbikes, had aimed to sell 20,000 units during the three months of its festive scheme "Good Luckkai Ramro". Similarly, Yamaha distributor Morang Auto Works had launched "Dashain Ko Dhoom Offer" under which customers received a free gift of a Dish TV and a chance to win Rs. 5,000 to Rs. 100,000 in cash.
Marketing manager of Morang Auto Works Keshav Aryal said that sales were very good and that some dealers had run out of bikes in the premium segment (more than 150 cc). "There are still many customers in the waiting list," he added.
Bikes registered in Bagmati Zone
| Month | 2009/10 | 2010/11 | % Change |
| --- | --- | --- | --- |
| Mid-July to mid-Aug | 5883 | 5420 | -7.87 |
| Mid-Aug to mid-Sept | 6539 | 7112 | 8.76 |
| Mid-Sept to mid-Oct | 6097 | 5044 | -17.27 |