NT generates Rs.10 million from SMS sent throughout Dashain festival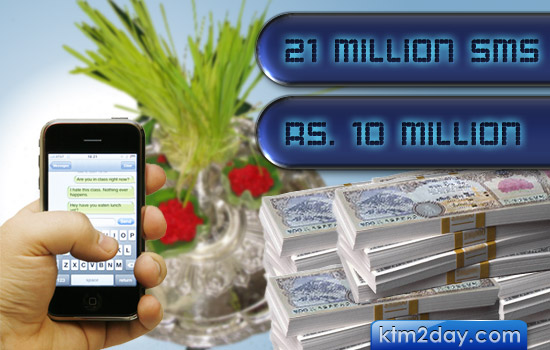 Nepal Telecom (NT) registered Rs 10.05 million in revenue through its SMS business in the ten days of Dashain festival.
"We have got a very good response as 21 million messages were sent during the ten days alone. It is overwhelming to see people using SMS for a quick and reliable way of getting messages across to their near and dear ones," said Surendra Prasad Thike, Spokesperson for Nepal Telecom.
"This year, there was a check on traffic as we have upgraded the systems and NT is confident that messages were delivered instantly," added Thike.
NT is offering SMS at 0.50 paise until November 13. The festival season in Nepal draws a huge number of greeting messages sent through SMS, which is a quick mode of communication and is also much cheaper compared to making phone calls.
"There will be no charges for activation of GPRS, family and friends charges, call-waiting activation charges, incoming charge while domestic roaming charges have all been cancelled," Thike added.
GSM and CDMA users can now avail a fifty per cent off on within-network SMS while international SMS rates have also been slashed to Rs 5 per international SMS, offering another fifty per cent discount. "Upto 100-kb of GPRS service can now be accessed for fifteen paise, compared to the previous rate of twenty-five paise," he said.
"We are expecting an increase in the number of SMS usage and are looking to generate more revenue over this remaining period of twenty days," added Thike.