Boeing 757 aircraft of Nepal Airlines Corporation grounded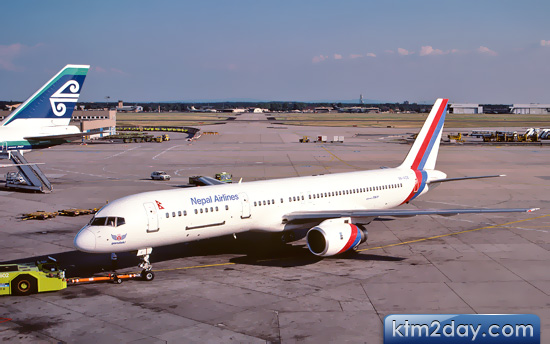 One of the two Boeing 757 aircraft of Nepal Airlines Corporation (NAC) was grounded on Monday after engineers found some technical problems during a regular rest.
Issuing a press statement, the national flag carrier said its one of its Boeing aircraft with 9N-ACB registration has been grounded after two cracks were seen in outlet-guide-vans located at Module-7 engine of the aircraft.
"With only one aircraft in our fleet for international operation, we will reduce half of its scheduled flights until further notice," the press statement added. It has also sought apologies from passengers for inconveniences caused due to cancellation of flights.
"We had never heard of technical problems like this," Sugat Ratna Kanskar, executive chairman of NAC, told Republica. He said NCA has already got in touch with engine manufacturer Rolls-Royce to resolve the problem.
Pradeep Karki, deputy director of NAC, said it was too early to say till when the aircraft will remain grounded. "We are hopeful of hearing from Rolls-Royce by Tuesday morning. Only then we can say whether or not the aircraft can be repaired here," Karki added.
The aircraft was scheduled to go for C-check by the end of December.(Source: Republica)