Ncell takes high speed internet to Mt.Everest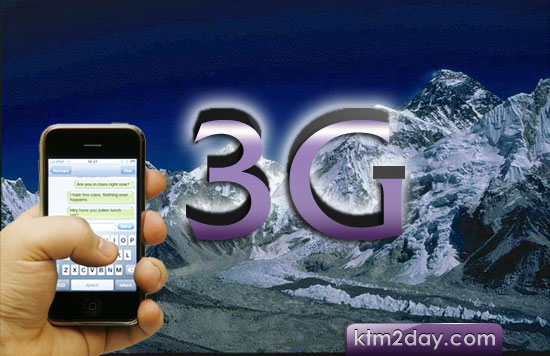 Ncell set up the first base station for 3G at the base camp of Mt Everest that will enable the people in the Khumbu Valley, climbers and trekkers to surf the Internet and improve their communication in a cost-efficient way.
Private mobile telephone operator Ncell has started its 3G service in eight remote villages of Solukhumbu.
Deputy chief technical officer of Ncell Sergey Gornos Gaav said now people can have video conversation from 5,200 metres height on Mt Everest.
The service has been launched in Lukla, Khumjung, Fidim, Manche, Sangboche, Theme, Gorakh Shape and Chanboche of Solukhumbu district.
Ncell plans to add five more stations to connect Mt Everest from all over the world, Gaav added. Ncell, a TeliaSonera subsidiary in Nepal, has plans to provide mobile telephone coverage to over 90 per cent of the people in Nepal by the end of 2011. In March Mero Mobile was merged with Telia Sonera and rebranded as Ncell.
TeliaSonera AB is a prominent telephone company and mobile network operator in Sweden and Finland. The company has operations in other countries in Northern, Eastern Europe, Central Asia, Spain and in Nepal it operates as Ncell.(Source:THT)