Sony launches NEX-5 and NEX-3 Alpha DSLR Cameras in Nepal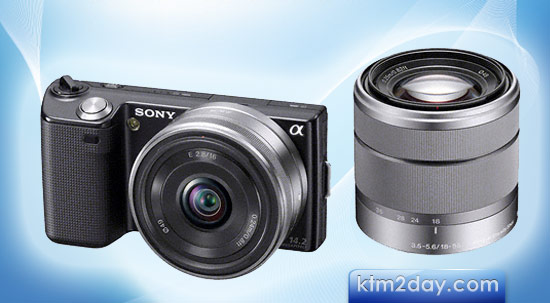 Nepa hima Trade Link, Nepal — the authorised dealers for Sony in Nepal — has launched Sony's first ultra-compact, interchangeable lens system digital cameras here in the Nepali market today.
The alpha NEX-5 and alpha NEX 3, features the worlds smallest and lightest interchangeable lens digital camera body while allowing users to effortlessly capture stunning, DSLR quality photos with its new 14.2 mega pixel Exmor APS, HD, CMOS image sensor and full HD videos, said the company.
"As a leader in innovation, Sony has developed this new range of cameras so that anyone can easily capture DSLR quality images regardless of being seasoned photographer or an amateur photographer," said Ramesh Bisht, operation director for Nepal Hima Trade Link, Nepal.
Nepa Hima Trade Link also has brought in two new alpha cameras — alpha 55 and alpha 33 — that have adopted Sony's newly developed Translucent Mirror Technology (TMT), which achieves the highest level of performance for both the still image and video recording, claimed the company.
The alpha 55 and alpha 33 are the worlds first interchangeable lens digital cameras to incorporate translucent mirror technology (TMT) which enables new features that were previously difficult to achieve with traditional DSLR cameras.