Budget 2010 brings changes in automobiles tax structure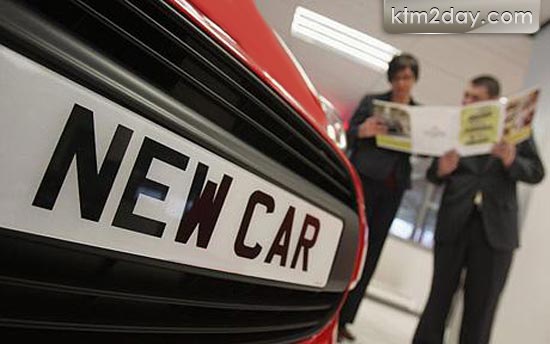 For those who're planning to buy two-wheelers or four-wheelers, the new budget doesn't have good news. The increment in excise duty, registration charge and road development and maintenance tax means customers will have to dole out more money.
A large number of the middle class, the largest buyers of motorcycles, has been affected by the change in the tax structure. Automobile dealers say the price of motorcycles will increase by Rs 15,000 to Rs 17,000.
The government has increased the excise duty on four-wheelers (cars, jeeps, vans) by 10 percent to 60 percent. The excise duty on two-wheelers has been hiked to 40 percent from 30 percent.
According to Gopi Krishna Neupane, spokesperson of the Nepal Automobile Dealers Association (NADA), the price of these machines is certain to rise in the domestic bazaar. "The price of these machines may surge by 20 to 25 percent," said Neupane. He added that sales of two-wheelers and four-wheelers would go down due to the price rise.
Shekhar Golchha, executive director of the Golchha Organization, said, "Due to the increment in the excise duty, the price of two-wheelers and four-wheelers is certain to rise. Even two-wheelers have become dearer and out of reach of the general people," added Golchha.
The decline in sales, according to Golchha, will hit government revenue. The automobile sector is one of the highest revenue generators for the government. The government earns Rs 25 billion annually in revenue from vehicle sales.
Likewise, the government has also increased the annual registration charges. Four-wheelers equipped with 2000 cc engines and below will have to pay Rs 16,500 as registration charge each year, up from Rs 15,000.
Four-wheelers having an engine capacity of 2001 cc to 2900 cc will have to pay Rs 29,000, up from Rs 25,000; and four-wheelers equipped with 2900 cc engines and above will have to pay Rs 44,000, up from Rs 40,000.
In case of two-wheelers, there are three categories. Motorcycles equipped with 125 cc engines and below will have to pay Rs 2,000 as registration charge annually. Previously, the charge for the same segment was Rs 1,880. Motorcycles equipped with 126 cc to 250 cc engines will be charged Rs 3,500, up from Rs 2,500. Motorcycles equipped with 250 cc engines and above will be charged Rs 5,000.
As for the road maintenance tax, four-wheelers will be charged 5 percent of the cost of the vehicle, previously it was 2 percent. Likewise, two-wheelers will be charged Rs 6,000 annually.