Two new models of Sony 3D televisions launched in Nepal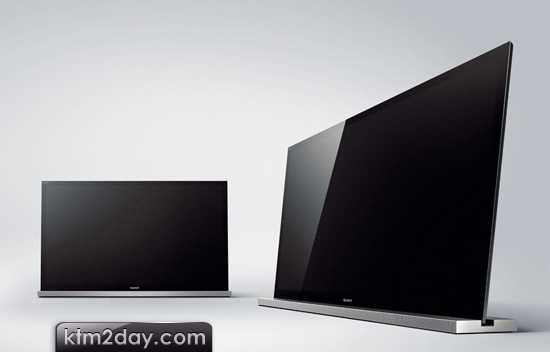 Nepa Hima Trade Links, authorized dealer of Sony electronics in Nepal, has launched two models of 3D televisions in the market, the Bravia NX810 and the NX710.
"As a leader in 3D innovation, Sony delivers unrivalled 3D entertainment by bringing one's favourite movies and games directly to the living room in breathtaking quality," said Ramesh Bista, operation director, Nepa Hima Trade Link. "With 3D Bravia TVs as the centrepiece in the 3D ecosystem, Sony offers consumers unparalleled clarity and picture quality for fun and immersive 3D cinematic and gaming experiences at home."
According to the company, users can easily go on a 3D adventure by connecting a TV to a 3D sync transmitter and putting on Sony active shutter 3D glasses to start enjoying lifelike, immersive high definition 3D entertainment in both NX810 and NX710.
The company claimed that quality was assured even in 2D, as the TVs feature Bravia engine, 3 high definition video processor, dynamic edge LED backlighting and motion flow technology of up to 200 Hz, resulting in incredibly sharp images, smooth motion and ultra high contrast of over 1,000,000:1.
The company said in a statement, "We are proud to present an extensive suite of 3D entertainment solutions that will revolutionise consumers' viewing experiences today. From content creation of 3D movies and stereoscopic games, distribution and display, Sony is the sole consumer electronics manufacturer that offers total 3D enjoyment from beginning to end. With the debut of Sony's latest range of 3D Bravia TVs and 3D Blu-ray home theatre system, high quality 3D entertainment is readily available for consumers to enjoy in the comfort of their living space."
The newly unveiled television set features facilities such as internet video. Likewise, Wi-Fi integrated televisions put users in control of their favourite content whenever they want, and there is no need for a PC to do it. From the latest TV programmes to streaming videos on YouTube, users can conveniently catch up on entertainment and look forward to new content and video channels that are added to Bravia internet video regularly.
Additionally, with Bravia internet widgets, users can easily keep in touch with friends and be up to the minute with the latest happenings on social networking sites such as Twitter and Facebook.
Likewise, to complement the monolithic designs of the NX810 and the NX710, the company has offered a new optional designer Bunchin stand which offers an even more elegant way to set the Bravia TV at the perfect viewing angle of 6 degrees. Similarly, consumers will also get an amazing audio experience as the TV is equipped with 2.1 sound system mounted at the base.(Source:ekantipur)
Specifications
TV System: Digital DVB-T
Colour System: NTSC 3.58 (AV only), NTSC 4.43 (AV only), PAL, PAL60 (AV only), SECAM
Display Resolution: Full HD 1080 (1920 x 1080)
Backlight Type: Dynamic LED
Video Processing: BRAVIA Engine 3
Sony Original Sound: S-Force Front Surround
Surround Sound Effect: Cinema/Music/Sports/Game