More than half million tourists arrive Nepal in the last 11 months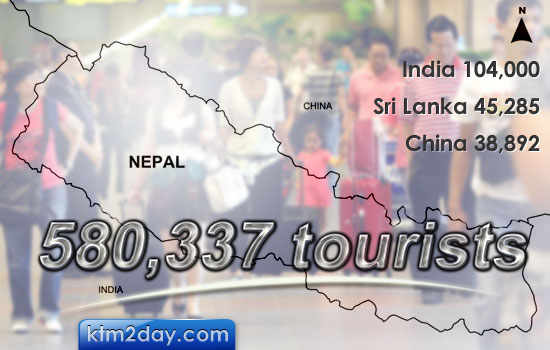 As Nepal Tourism Year 2011 is drawing close, the number of tourists visiting Nepal has gone further up.
According to the Immigration Department, 580,337 tourists visited Nepal within the last 11 months of this year. The number was 509,752 during the same period last year.
The highest number of tourists came from India with 104,000 followed by Sri Lanka 45,285 and China 38,892.
DoI officer Mohan Poudel said that several efforts made by governmental and non-governmental agencies to bring in more tourists helped to increased tourists.
Development in tourism infrastructure and effective management, including arrangement of home-stay and additional number of air flights, also lured tourists, he added.