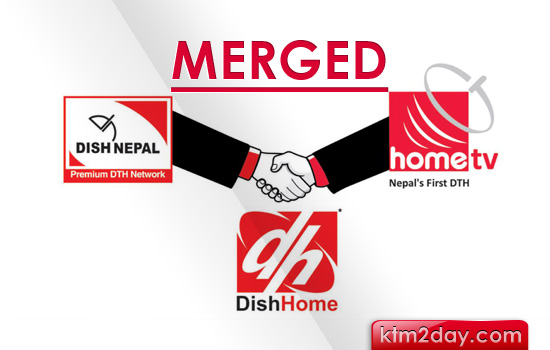 Nepali Direct-to-Home (DTH) service providers, Home TV and Dish Nepal merged under a new brand name Dish Home. In a press statement, Dish Media Network has assured customers that their merger will help provide better service.
Customers will experience the difference in coming days. The merger will improve quality and introduce prompt service mechanism. "There will not be cut in any facility of Home TV and Dish Nepal," it said.
After the merger, Kailash Sirohiya is chairman and Rabindra Man Singh is managing director in the new company. However, Dish Media Network associate with Dish Nepal is representing both the companies Home TV and Dish Nepal.
Meanwhile, Dish Media Network has introduced new schemes to expand its customer network that is spread throughout the country. Under the scheme, customers can get DTH settop box on a monthly installment of Rs 2,000 and heavy discount on additional settop boxes.