NTA to construct an alternative information superhighway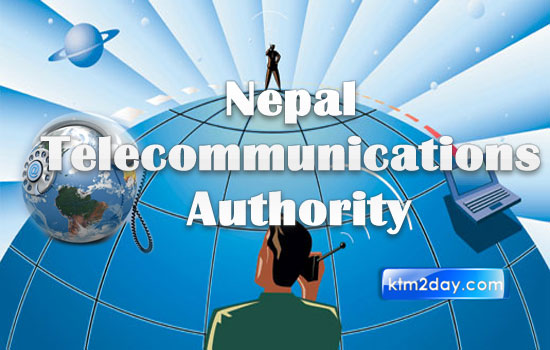 Nepal Telecommunications Authority (NTA) has started District Optical Fibre Network Programme (DOFNP) aiming at connecting all districts headquarters through optical fibre network. The regulatory body of telecom sector had started the programme in 2009 with the aim of expanding the system across the country by 2014 to improve rural access to broadband Internet service.
"We are finalising the Request for Proposal (RFP) in line with Public Procurement Act," said Bhesh Raj Kanel, chairman at the Authority that will open RFP after developing its format.
"After completing the guideline, NTA will open the bid for the contract, according to Kanel, "As every nation in the world is going broadband, an optical fibre network has become a must for developing information and communication technology in the country."
According to NTA study, it has to construct 6,291 km optical fibre to connect all the districts of Nepal. "The primary estimate for the construction puts the cost of the project at Rs 8.40 billion," deputy director Uday Raj Regmi, said, adding that the optical fibre will serve as a common medium for all telecom service providers and Internet service providers (ISPs).
Currently, Nepal Telecom (NT), Ncell, Subishu and Nepal Electricity Authority (NEA) have constructed optical fibre network for their own purposes, according to the authority.
"However, the optical fibre network of NTA can be utilised by all telecom service providers," said the authority. "We will not lay our optical fibre cable in territories where other telecom service providers have already put their optical fibre network," Regmi informed.
According to him, most of the east-west highway section is already connected with optical fibre and NTA will not invest in that section. The optical fibre network will be basically laid in the mid-hills of East-West Highway, Pushpalal Highway, in Nepal. The road connects Chiyabhanjyang, an eastern area of Panchathar district with Jhulaghat, located in the Far West Baitadi district.
"We can call it an alternative information super highway," said Regmi.
The government is mulling to invest the fund collected under Rural Telecom Development Fund (RTDF) to lay optical fibre. Telecom service providers earmark two per cent of their annual revenue for the RTDF. The fund that aims at promoting rural telecommunication has around Rs 2 billion, according to Kanel.