Bhatbhateni opens new store at Koteshwor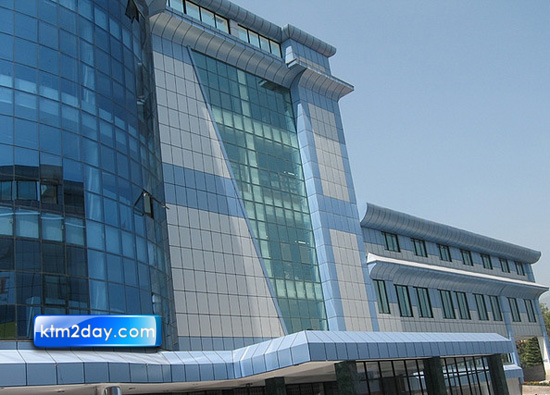 Bhat Bhateni, the country's biggest department store and supermarket, has added another store to its chain. The Bhat Bhateni Group formally opened its new outlet at Koteshwor on Thursday. According to the company, the store will start serving the general public from Saturday. The group presently operates two stores in Kathmandu, its flagship store at Bhat Bhateni and another at Maharajgunj.
The Koteshwor store is spread over an area of 125,000 sq ft. The five-storied building features basement parking for 125 cars and 150 motorcycles. Three floors of the store will be opened in the first phase. The store offers more than 100,000 kinds of products. Like its two other stores, the new outlet at Koteshwor features daily commodities, food items, vegetables, fruits, liquors, kitchenware, garments, electronic appliances, furniture and decorative items, among others.
"We will be bringing the finest quality products from all over the world and also provide world class service to our customers," said Min Bahadur Gurung, managing director of Bhat Bhateni Supermarket and Department Store.
Bhat Bhateni started its journey in 1984 with an investment of Rs 35,000 at Bhat Bhateni, Kathmandu. In the beginning, the single-shutter store was spread over an area of 120 sq ft. "We used to pay Rs 700 per month as rent. Bhat Bhateni was just a cold store then," said Gurung. In 1989, the store added one more shutter. Bhat Bhateni suffered a setback in 1990 when there was a fire at the store. In 1992, the store expanded into a two-storied building with an area of 3,000 sq ft. Subsequently, Bhat Bhateni expanded to 110,000 sq ft on 11 ropanis of land. In 2008, the group opened a new store at Maharajgunj which also has an area of 110,000 sq ft on 11 ropanis.
Bhat Bhateni is now the largest retail market in Nepal with an annual turnover of Rs 4 billion. "We are witnessing annual transactions of around Rs 2.5 billion at the department store and transactions of around Rs 1.5 billion at the supermarket," said Gurung.
The Bhat Bhateni Group plans to open two more outlets in Kathmandu at Bouddha and Pulchok and one in Pokhara. Gurung said that the stores at Bouddha and Pulchok would start operations from July 7 and July 15 respectively while the store in Pokhara will open within this year. The group has invested Rs 1.5 billion in its expansion drive.
Gurung added that the group planned to provide employment opportunities to around 50,000 people within the next 15 years. "This seems to be very ambitious. But I am confident that the target is achievable," he said. "Currently we are providing jobs to more than 1,000 people at our two stores."
(Source:ekantipur)