Two railway projects to begin next fiscal year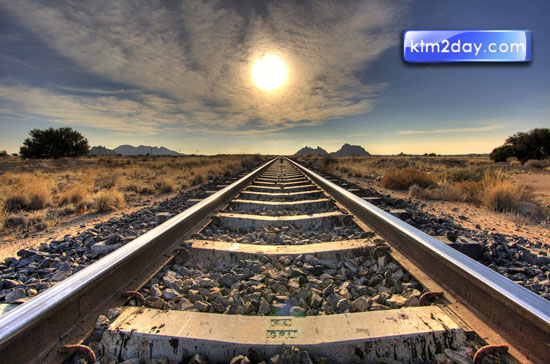 The government is set to start process of two railway projects from the beginning of the next fiscal year with a top priority on the railway construction.
The Ministry of Physical Planning and Works began preliminary process on setting up the Department of Railway and Metro Railway Project in November 2010, and commissioned a study on Detailed Project Report of the east-west railway in the last fiscal year. The government had also allocated Rs 80 million for the railway in the current fiscal year.
Tulasi Prasad Sitaula, joint-secretary at the ministry said that Department of Railway was, however, officially established two weeks ago. "We are going to start Detailed Project Report of Bardibas-Birgung (134 km) section of the east-west railway and feasibility study of the 74 km metro-railway in the Kathmandu valley from the begining of fiscal year 2011-12 targeting to complete within a year," he said.
According to the ministry, the government is likely to allocate Rs 300 million to Rs 1 billion for the construction of Birgunj-Bardibas section of the railway in the budget. The metro in the Valley will include 27 km of existing Ring-Road, about 24 km along the Bagmati and Bishnumati rivers and 24 km radial parts from Ring Road.
"The total cost of the Bardibas-Birgunj railways will come to around Rs 75 billion and the cost of metro railways will be estimated after its feasibility study," Sitaula, said adding that the construction will begin after a year, after the completion of the Detailed Project Report of Birgunj-Bardibas section. "If Rs 25 billion is allocated annually, the section will be completed in three years," he added.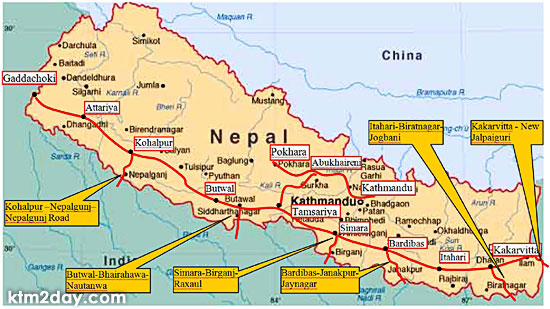 The government's highly ambitious modern electric railway project of about $12 billion (Rs 8 trillion) is said 'unlikely' unless the government invests at least 50 per cent of the total cost. The 1,318 km project including Mechi/Kakarvitta-Mahakali/Gaddachuki (945km) and Kathmandu-Pokhara (185 km) sections are expected to be completed by 2020.
The railway will pass through 24 districts in Mechi-Mahakali and six districts in Kathmandu-Pokhara section. "It covers 40 per cent districts and 66 per cent of total population," according to the feasibility study report.
The ministry and Association of RITES Ltd and SILT Consultants, India signed an contract agreement for the feasibility study on November 2, 2009. The study began from November 16, 2009 and was submitted to the government on July 26, 2010.
The consultants identified alternative alignments for Mechi-Mahakali and Pokhara–Kathmandu railway lines and connection between proposed Mechi-Mahakali and Kathmandu-Pokhara railway lines via Tamsariya-Abukhairani (71.729 km). In addition, network linkages with bordering towns of India at the six locations had also been planned.
The total length of the recommended alignment is 1317.475 km. According to the recommendation, there will be total four terminal stations, nine junctions, one custom station, 122 intermediate stations, 56 tunnels (154 km), 401 major bridges and 1,469 minor bridges constituting.(Source:THT)