Qatar Airways connects Nepal with Brazil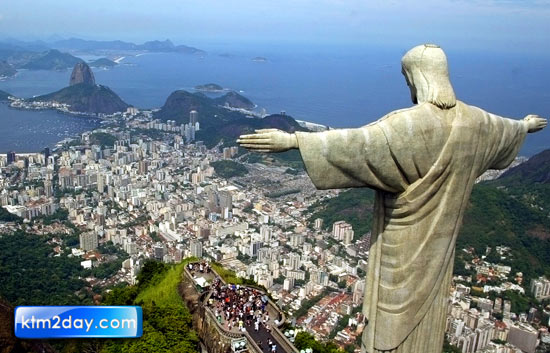 Nepalis can now travel to more destinations in Brazil and tourists from different cities in Brazil can also travel to Nepal with convenient connections in one single itinerary, according to Qatar Airways.
The award-winning Airways recently named Airline of the Year 2011 and Brazil's Gol Linhas Aéreas Inteligentes, have implemented a new code sharing agreement to connect travellers from Doha to 46 cities across Brazil through Sao Paulo Guarulhos International Airport.
With the new agreement, Qatar Airways' customers are able to purchase a single itinerary combining flights on both carriers' global networks, affording them the ease of one-stop ticketing and through baggage check-in, Qatar Airways said, adding that it has a daily non-stop flights to Rio de Janeiro — one of Qatar Airways' new code share destinations in Brazil — with Doha hub, using its flagship Boeing 777-200 Long Range aircraft.
Configured with 42 seats in Business Class and 217 seats in Economy, every passenger in both classes has access to a fully interactive individual audio and video entertainment system with more than 900 programming options to choose from, it added.
Qatar Airways chief executive officer (CEO) Akbar Al Baker said that the company is pleased to be growing its passenger base through the exciting new partnership with Gol Linhas Aéreas, which offers aconvenient travel experience across Gol's domestic network in Brazil to the many international destinations Qatar Airways fly to beyond its Doha hub. (Source:THT)