Microsoft Windows XP celebrates its 10th anniversary today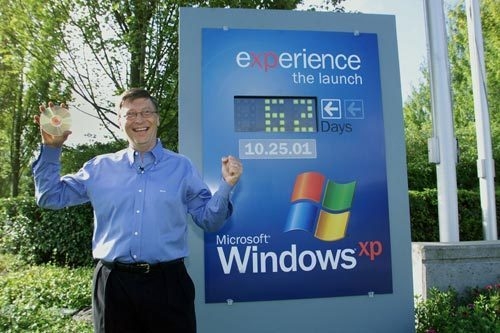 Microsoft shipped the first copies of Windows XP to PC manufacturers 10 years ago today. Short for "eXPerience", the successor to Windows 2000 and Windows Me eventually became the most popular operating system of all time.
Windows XP is the first consumer-oriented OS built on the Windows NT kernel. The OS had a long run despite a rocky launch and has sustained two subsequent releases, the dreaded Windows Vista and the much-improved Windows 7.
Just one month before the official retail release of XP, a group by the name of devils0wn released a volume license key used to bypass product activation. This allowed potentially millions of users to install the operating system without paying for it. Furthermore, the events of September 11, 2001 put a damper on Microsoft's retail launch plans and the company decided to scale back worldwide launch parties accordingly.
OEM and retail sales of XP ceased in June 2008, although Microsoft continued to offer the OS to system builders through early 2009. Support will be offered for systems running Service Pack 3 through April 8, 2014.
As of last month, Windows XP finally fell below the 50 percent mark among all Windows Internet users. The slow decline is partially due to the success of Windows 7, which now accounts for nearly 30 percent of the market.
Microsoft has been urging customers to upgrade from XP since Vista arrived in 2006 and again when 7 debuted in 2009. According to free antivirus software provider Avast, XP is home to 74 percent of their customers' rookit infections.
Also sharing in the celebrations is Windows 95 which was released 16 years ago today.(Source:Techspot)