Oil accounts for 20pc of Nepal's total imports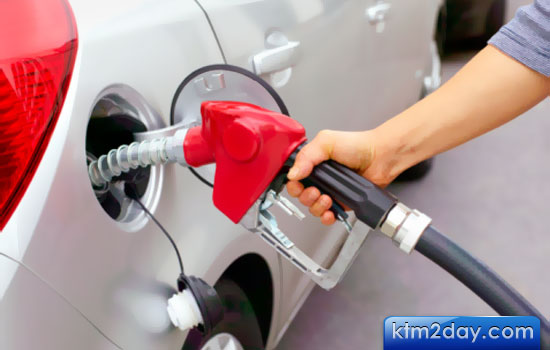 Petroleum products accounted for 20 percent of the country's total import bill in fiscal 2010-11. The value of oil imports jumped 43.92 percent in the last fiscal year on rising prices in the international market and swelling consumption at home.
According to Nepal Rastra Bank's (NRB) annual macro-economic report, Nepal imported petroleum products worth Rs 76.71 billion in 2010-11 against Rs 53.30 billion in the previous year.
The country spent foreign currency worth Rs 196.26 billion on the import of 10 commodities last year which made up 49.69 percent of the country's total imports. Petroleum products, motor vehicles and MS billet topped the import list with their share of total imports amounting to 19.42 percent, 6.27 percent and 5.06 percent respectively.
MS billet is one of the main raw materials used in manufacturing iron rods that are used in construction work. There are 16 rolling mills producing iron rods in the country, according to the Nepal Steel Rolling Mills Association.
The ever increasing petroleum import bill is a great concern for the government, especially when it has to constantly rescue cash-strapped Nepal Oil Corporation (NOC) by loaning it money. In last fiscal year, the government lent Rs 6 billion to NOC. Trade expert Posh Raj Pandey said that the country needed to look for other options if it is to reduce its dependency on petroleum products.
Meanwhile, gold imports plunged 72.7 percent to Rs 11.35 billion in the last fiscal year after the government imposed restrictions on its import. In 2009-10, gold imports hit an all-time high of Rs 41.63 billion. However, silver imports continued to increase with imports reaching Rs 3.72 billion in 2010-11 against Rs 3.25 billion in the previous year.
A slowdown in the automobile business has hit imports. According to NRB's statistics, imports of autos and spare parts were down 11.53 percent to Rs 24.78 billion in 2010-11. With banks and financial institutions tightening auto loans due to a protracted liquidity crunch, the auto sector went through a lean period last year.
With new steel mills coming online in the last few years, imports of raw materials like MS billet and other items surged 40 percent in 2010-11.
A downturn in the economy and delayed budget led to a 4.86 percent drop in the import of machinery and parts to Rs 15.29 billion. In 2009-10, Nepal imported machinery and parts worth Rs 16.07 billion.
Despite a rise in the number of domestic pharmaceuticals and their product portfolio, reliance on imported medicines hasn't decreased. Nepal imported medicines worth Rs 11.93 billion, up 5.39 percent.
In an indication of the country's rising self-sufficiency in cement, imports dropped 8.3 percent in the last fiscal year. According to the Cement Producers Association Nepal, there are around three dozen cement factories in operation in Nepal. Most of them use imported clinker as a raw material. According to the Company Registrar Office, more than 10 new cement plants were registered in the last fiscal year. (Source:ekantipur)