Money Expo kicks off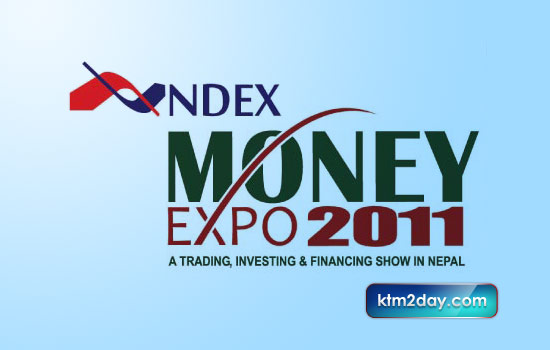 The first finance related exhibition–Money Expo 2011–kicked off today at Army Officers Club.
The expo is planned at being the largest finance and investment show in Nepal and the first ever event of its kind to focus on the promotion of investment opportunities and wealth protection strategies.
With a total of 101 stalls the expo looks to provide investors ample opportunity to speak directly with the nation's top experts, the database of knowledge covers trading and investing, banking, insurance, mutual funds, stocks, tax strategies, commodities and personal finance planning.
"This is an initiation to help make people aware and increase knowledge providing good influence to help the economic growth and stability of the country," said Santosh Pradhan president at Nepal Derivative Exchange Limited (NDEX), adding that financial institutions can really gain a powerhouse of information and knowledge from this expo.
The expo is looking to provide the participants with the opportunity to learn about the new products, services and industry trends, as well as meet potential customers and seal business deals.
With more than 100 stalls from different sectors including regulatory bodies, the Stock Exchange, Commodities Exchanges, banks and financial institutions, merchant bankers, investment companies, insurance companies, brokerage companies (stocks and commodities), remittance companies, Depositories and clearing houses, portfolio management companies, financial knowledge management and training companies, microfinance and cooperatives, traders' and investors' associations/clubs, and financial domain technology companies. More than 50,000 visitors are expected to visit the Expo.
"This is a great initiation that has been taken, and awareness will create national stability, which will help economic growth and stability as well, we are coming up with initiatives to address issues being faced by the financial and economic sector which will be implemented soon," said Barsha Man Pun, Minister for Finance.
In addition other attractions of Money Expo 2011are seminars and lectures from financial experts, regulators, analysts and successful investors. The expo will organize quiz contest, art exhibition, national and international currency show, trading and investment movies show. (Source:THT)