Net users on mobile increase: NTA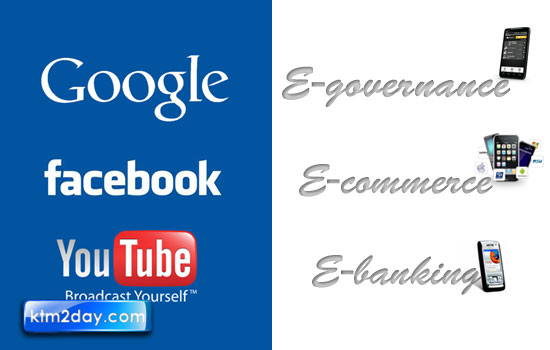 Mobile internet service still dominates domestic internet service market, according to a report by the telecom regulator.
Mobile internet, sub-broadband speed connections, accounted for 3.144 million of the total 3.276 million internet users until mid-April, according to latest Management Information Service (MIS) report of Nepal Telecommunications Authority.
Ncell has strongholds in internet users with a total of 1.95 million people accessing the internet via its GPRS service, whereas its rival Nepal Telecom has 1.13 million GPRS/CDMA users without ADSL users and UTL counted 54,175 users in its CDMA lines.
ADSL, cable and wireless modem/fibre-optic connections make up a small proportion of the total. Nepal Telecom has a total of 71,664 ADSL lines and licensed ISPs collectively controlled 24,555 wireless/fibre-optic and 16,039 cable modem lines, respectively until mid-April, the report stated, revealing that the dial-up accounted for a 20,039 connections. The overall internet penetration rate has reached to 11.46 per cent until mid-April, the NTA said.
However, data revealed that the users are not utilising internet for productive works, experts said. The penetration has been increasing but the trend cannot fundamentally promote national economy, director at the Nepal Telecommunications Authority Ananda Raj Khanal said. "There are different dimensions of application," he said, adding that the current trend of using internet has only contributed to the social and entertainment development due to rise in use of social networking site, blog and other entertainment sites.
But the productivity of internet should be measured on sectoral basis, Khanal said, adding that it should be utilised in different sectors like education, health, medicine, business and others. "However, it has not been used to increase productivity." Internet should be used to promote e-governance, e-commerce, and e-banking to achieve economic development through its use. So, the current increment in the penetration rate cannot contribute to the national economy, he claimed.
The government, the regulator and other stakeholders should work together in utilising internet to promote national economy, according to him. Government should bring clear legal framework to utilise internet in the productive sector as the government is the major supplier of the content and most responsible to encourage for the use of internet," Khanal opined. (Source : THT)