New domestic airport near Capital mulled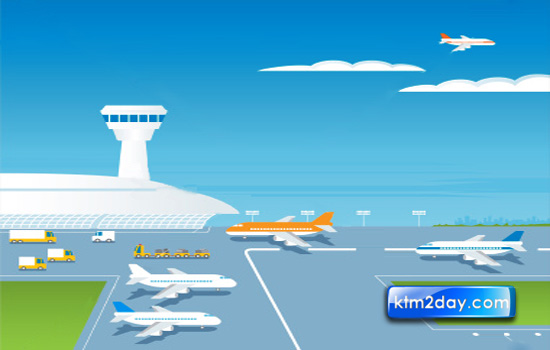 A dramatic surge in the movement of international and domestic aircraft at Tribhuvan International Airport has compelled the government to explore an alternative airport near Kathmandu to handle domestic carriers.
The Ministry of Tourism and Civil Aviation (MoTCA) has formally announced developing an alternative domestic airport either in Panchkhaal or Banepa.
"An initial survey conducted at both the sites has shown Nangidanda of Banepa more feasible," said Tourism Minister Lokendra Bista Magar at a press meet here on Tuesday.
According to Bista, the proposed domestic airport will have 1,200-m runway and would be constructed at the appropriate site after the final survey is completed.
According to TIA officials, domestic airlines' busy schedule, particularly mountain flights', and increased flight frequency of international airlines have resulted in heavy traffic congestion at TIA. The country's sole international airport is currently handling over 385 flights daily.
In a bid to reduce TIA's traffic congestion and develop air transport infrastructure, the government is currently working on a second international airport and three regional international airports outside Kathmandu. The government is upgrading Gautam Buddha Airport, Bhairahawa, and Janakpur Airport as regional international airports, while a new regional international airport has been planned in Pokhara. The government also intends to start commercial operation of the second international airport in Nighgadh, Bara, within five years.
According to Bista, the government is planning to allocate over Rs 1 billion for upgradation of different airports in remote areas in the current fiscal year.
The ministry has also planned to install precision approach path indicator (PAPI) at Tumlingtar and Simikot airports and VOR/DME at Nepalgunj, Simira, and Gautam Buddha airports. Simira Airport will be upgraded for night facilities within two months.
Installing remote control air-to-ground network in the eastern region in order to ensure better communication facilities for aircraft are among the ministry's plans. Initial work on installing new radar in Bhattedanda, Lalitpur will be started soon, Magar said.(Source:ekantipur)