Quality of service of telecos 'worse': NTA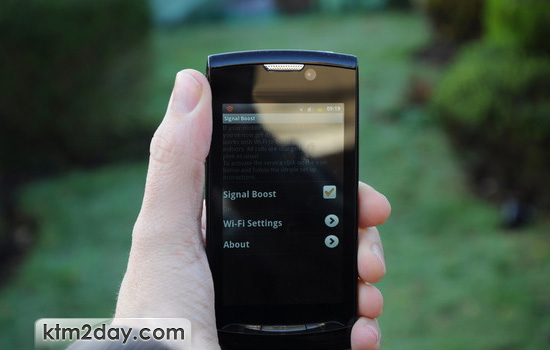 No wonder, the consumers are suffering from low quality of the telecom service providers, as according to a survey of telecom regulator, the quality of service offered by telecom operators is 'worse' under consumers' perspective.
Nepal Telecommunications Authority (NTA) had appointed independent agency, Centre for Economic Development and Administration (CEDA), to survey the quality of service in Kathmandu, Pokhara, Biratnagar and Nepalgunj, the regulator said at a programme organised here today.
The authority had carried out two types of survey – household opinion survey and performance test. "The result of household opinion survey revealed that the customers are not satisfied with their services," said the authority that had developed a composite index to measure household perception and divided it into five simplified catagories including worse, normal, good, better and best. But none of the telecom service providers — Nepal Telecom, Ncell and UTL – could score even 'good' from the customers' perspective.
Quality of service of all the three telecom service providers were ranked 'worse' by customers in Kathmandu valley, Pokhara and Nepalgunj," deputy director at the authority Udaya Raj Regmi said, adding that Ncell ranked in the category of 'normal' in Biratnagar while two others received 'worse'.
Similarly, the overall Quality of Service Index from the perspective of network performance is also not satisfactory. The service of Ncell and UTL is normal and the service of Nepal Telecom is worse in Kathmandu, according to network performance survey, Regmi informed. The optimum result in rest of the cities are also normal but none of the service providers could fall into 'better' and 'the best' category, even in the network performance survey.
The regulator has fixed different parameter to carry out network performance test and customer perception surveys. Call setup success rate, service access delay, call completion ratio, call drop rate, Point of Interconnection congestion and call quality were the parameters fixed to assess performance test. Similarly, network performance, provision of service, billing performance, help/enquiry service, supplementary service and maintainability of service were questioned to assess customer perception.
After it was revealed that the service providers are not following to the Telecommunication Act 1997, the regulator has directed them on January 8 to improve quality of service within six months, director at the authority Ananda Raj Khanal said, adding that the authority may terminate license of service providers under to the Act, if telecom service providers do not improve quality of services.
The regulator has duties — finalise specification of services, monitoring whether service providers are providing service according to that or not and to take action—
to improve service quality in case of poor services, Khanal said.
VAS, GSM internet survey
KATHMANDU: Nepal Telecommunication Authority is all set to carry out survey of automatic subscription to Value Added Service (VAS) and quality of internet service providing by telecom service providers from next time, according to the authority's director Ananda Raj Khanal. The regulator will bring Value Added Service under its legislation, he said, adding that quality of service offered through GSM mobile should also be subject of survey next time.(Source:THT)