Government introduces digital signature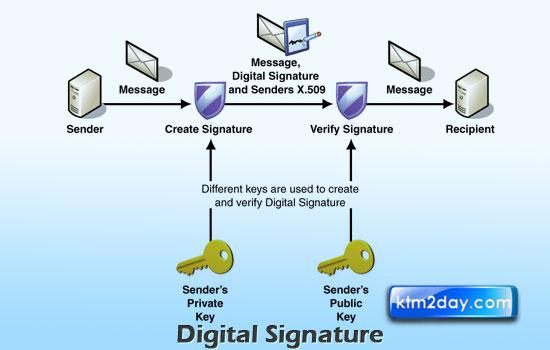 The government today started using digital signature in financial transactions, with Prime Minister Baburam Bhattarai handing over the key to the controller of certification office at a function.
"Digital signature is a special identification code that cannot be stolen or copied by any fraud and is safe for financial transactions. Now on, Ministry of Science and Technology will provide certification for use of such signature," said Rajan Raj Panta, the controller, after receiving the key from the PM.
A digital signature authenticates the identity of the sender of a message or signatory of a document and ensures that the document is unchanged. Digital signatures are easily transportable, cannot be imitated, and can be automatically time-stamped.
The ministry had established the Office of the Controller of Certification to manage electronic transactions and use technology to reduce electronic crime.
"Technology is rapidly advancing and the government should keep pace with it," said the PM at the programme.
The digital signature is a specially-coded information that has private and public keys. The public key is known by others while the private key is kept secret and allows the user to check whether or not transactions are operated safely.
"The government is ready to modify existing laws and policies to implement digital signature," said Bhattarai. (Source:THT)