MoIC to endorse optical fibre network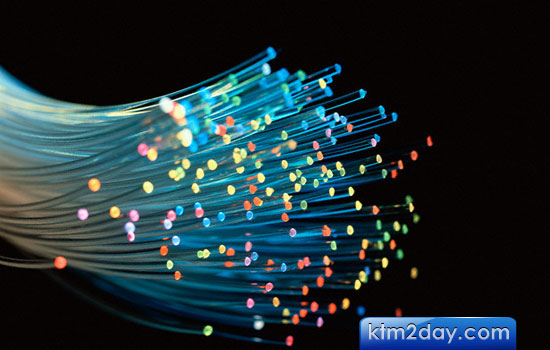 The Ministry of Information and Communications will take a decision on the much-hyped District Optical Fibre Programme soon.
The ministry will take a decision in the near future allowing Nepal Telecommunications Authority (NTA) to utilise the Rural Telecom Development Fund (RTDF), said chairman of the authority Bhesh Raj Kanel at a programme organised to mark the 14th anniversary of NTA.
The project has been stalled due to the ministry's delay in taking a decision though the authority had finalised all necessary arrangements regarding it last February, according to the authority.
The authority has projected an investment of Rs 3.15 billion to lay a 5,000-meter long optical fibre network, informed Kanel. It has collected Rs 5.15 billion in the RTDF. The authority collects 2 per cent revenue from all telecom service providers for the RTDF.
The authority will provide up to 60 per cent grant to construct an optical fibre network in the eastern, central and western regions, he said, adding that the grant will increase to 90 per cent for the mid-west and far-west regions. "The contract will be granted to the firm who can commit a lower amount," he said.
District Optical Fibre Network Programme aims to connect all district headquarters through an optical fibre network, according to the authority. The authority had initiated the programme three years back with an aim to expand the system across the country by 2014 to improve rural access to broadband internet service.
NTA had finalised the Request for Proposal in line with the Public Procurement Act and other necessary actions in the beginning of 2011.
During the programme, chairman Kanel emphasised on the need to open Voice over Broadband Service (VoBS). The authority has already recommended the government to start VoBS which will also help promote developmental activities, he said. NTA is also working on different issues such as infrastructure sharing, Quality of Service and others, he claimed.
"Nepal's telecom sector has created employment opportunities for at least 50,000 people and contributed Rs 20 billion as revenues every year to the government."
At the programme, state minister for information and communications Surita Sah directed NTA to ensure Quality of Service. Telecom service providers are competing only for revenues and not on quality, she said, urging the regulator to direct its efforts on improving the existing Quality of Service of telcos.
Cent per cent teledensity by 2014
KATHMANDU: Nepal will be able to meet cent per cent teledensity by 2014 if the current growth rate continues, according to Nepal Telecommunications Authority (NTA). Nepal will witness at least 75 per cent teledensity by the end of the current fiscal year, claimed state minister for information and communications Surita Sah at a programme organised here in the capital to mark the 14th anniversary of NTA. Nepal will have hundred per cent teledensity by the end of 2014 if the present growth rate of 44 per cent continues, chairman of NTA Bhesh Raj Kanel said. (Source:THT)