Qatar launches new J, Y class seats on 787s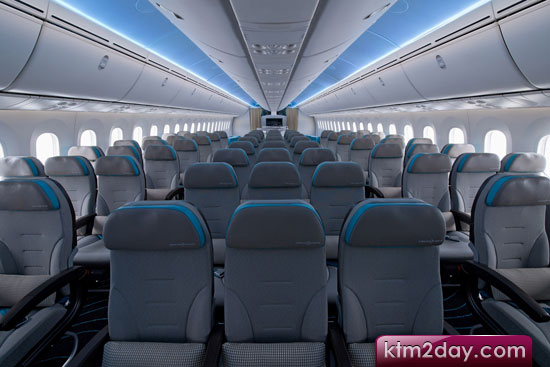 Qatar Airways has launched new business and economy class seats for its Boeing 787 Dreamliner aircraft with space, comfort and a revamped in-flight entertainment system being key features of the airliners that will be inducted into the fleet this summer.
Qatar Airways' new 787s will feature a total of 254 seats in a two-class configuration of 22 in business class and 232 in economy.
According to the carrier, a striking feature of every seat throughout the aircraft will be the award-winning touch screen android technology control units that will debut on Qatar Airways' 787s.
Passengers will be able to navigate through a truly interactive system, offering more than 1,000 movie, TV programmes, music and entertainment options in a sophisticated and user friendly way, just like the latest smart phones.
Passengers can be fully connected through WiFi and GSM telephony, sending both text and MMS messages. Voice calls, although possible, will be disabled to minimise passenger disruption. Qatar Airways' new economy class seats for its Boeing 787s are showcased at the ITB Berlin travel fair.
Each economy class seat is fitted with 10.6-inch seat back TV monitors offering passengers' optimum viewing of a wide array of in-flight entertainment options. "The 787 aircraft architecture is such that a lot of attention has been placed by Boeing on spacious cabins, which we are maximising to ensure our passengers get what they pay for—value for money and a great travel experience," said Qatar Airways CEO Al Baker, speaking at ITB Berlin, an event that attracts thousands of travel professionals from around the world.(Source:ekantipur)