NT makes 3G easy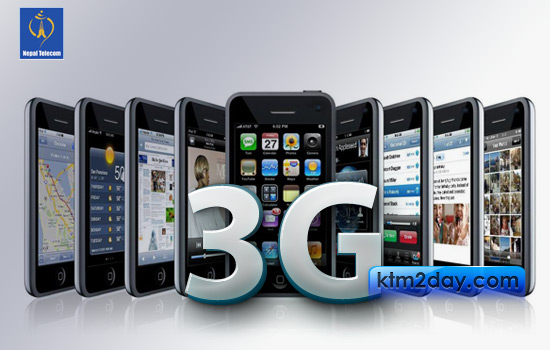 Nepal Telecom (NT) is making it easier for pre-paid mobile users to subscribe 3G service.
From Sunday onwards, NT's pre-paid mobile subscribers will not have to change their phone number to get 3G service.
According to NT, once its system is upgraded, not only the 3G service will be easily accessible to pre-paid subscribers, but also the data speed will be faster. 3G is one of the popular technologies adopted globally for high-speed data service.
"We will complete the system upgradation by Saturday," said Bishnu Kasaju, director at NT's Mobile Service Directorate.
NT had launched 3G service in 2007, becoming the first operator in South Asia to do so. However, it has failed to increase the number of its 3G subscribers as expected. Currently, NT has 60,000 3G subscribers and most of them are post-paid users. The slow growth, according to NT, is due to limited 3G coverage, compulsion for pre-paid users to change number and pricey 3G enabled handsets.
With the system upgradation, NT believes its 3G subscriber base will grow. "We are hopeful that more pre-paid subscribers would opt for 3G service," said Kasaju.
NT's move to expand its 3G subscriber base is understandable as other GSM operator Ncell has already 500,000 3G subscribers. Ncell has offered the service in 14 cities, while NT has only in Kathmandu and Pokhara.
The state-owned telecom entity is planning to expand 3G coverage across the nation under its 10 million GSM lines project. NT is in final stages of signing a contract with a Chinese vendor for the project.(Source:ekantipur)