Nepalese economy to grow by 4.5% in 2012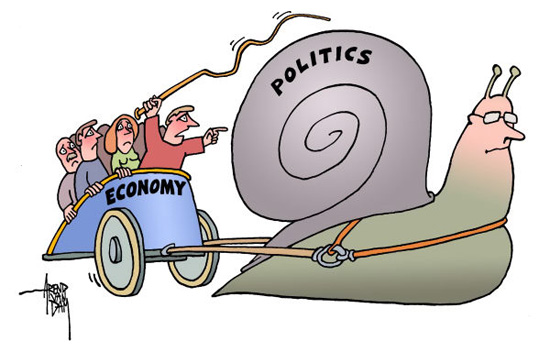 The Nepalese economy is likely to grow by 4.5 per cent in 2012 as contrary to 3.5 per cent growth of last year, according to Asian Development Outlook 2012 (ADO 2012) launched by the Asian Development Bank (ADB).
Faster growth of agriculture and services sector, strengthening remittance and rebounding tourism receipts and good weather contributed for the higher growth of Gross Domestic Products (GDP) in 2012 as compared to the previous year.
The ADO report has projected to slow down the GDP growth to 4 per cent in 2013 under the current condition and average weather.
The report has projected that the inflation would be contained at 8 per cent in 2012 and will down to 7 per cent in 2013 in line with India's price structure.
Similarly, trade deficit is expected to widen further with the import growth as compared to export.
However, the increasing trade deficit is expected to be offset by remittance growth and tourism receipts to maintain current account surplus.
The report has suggested that the government should increase the proportion of subsidies to the government expenditures in particular in public enterprises.
The report has also drawn the government's attention towards adopting subsidy measures and create a fiscal cushion, bringing the information sector into the formal tax base in order to cope with the increasing pressures on financial resources. (Source:The Rising Nepal)