DDC's aggressive expansion plans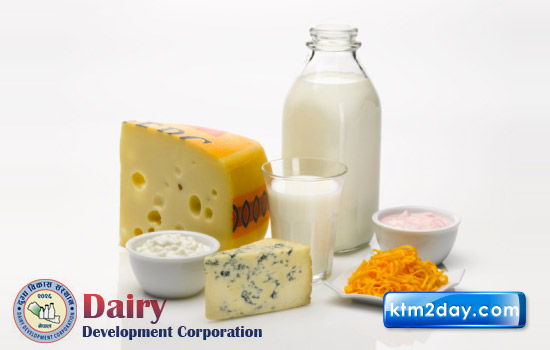 Dairy Development Corporation (DDC) has planned to focus on developing its infrastructure aggressively in the next fiscal year. The government-owned entity said it would upgrade its production plants in Balaju, Biratnagar and Hetauda to increase the supply of milk and related products.
DDC plans to double the production capacity of the Balaju unit to 200,000 l daily from 100,000 l. The corporation has conducted a feasibility study and done an engineering design for the purpose.
Speaking at a programme organised to mark DDC's 44th anniversary, General Manager Siya Ram Prasad Singh said, "Improvement work on the plant will be started in the next fiscal year." He added that the production plant would also be equipped with a fully automatic butter packing machine.
Similarly, the corporation has planned to expand its production plant in Biratnagar. According to Singh, the production capacity of mainly flavoured milk, curd and paneer will be expanded in Biratnagar. DDC is also planning to modernise its sweet production unit in Hetauda.
DDC's other expansion projects include constructing a factory in Khumaltar, Lalitpur and enhancing the infrastructure of the production plant in Panauti, Kavrepalanchok from where paneer and a special type of curd will be produced, said DDC.
Singh said they would also initiate programmes to benefit farmers engaged in milk production. He added they were planning to work in association with Chitwan Milk to prevent possible milk holidays during the flush season. According to him, DDC will upgrade the laboratories at the chilling centres besides installing milk analysers.