Land transactions 'growing' across country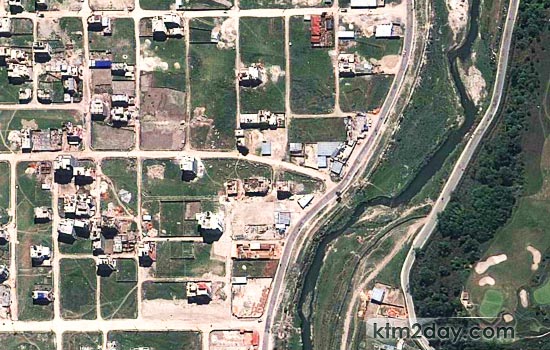 The realty sector is bouncing back slowly, with the collection of revenue from land and house registration across the country registering a growth in the fiscal year 2011-12.
Although revenue collection from land and house registration across the country fell short of the target, the collection increased by 19.43 percent in the fiscal year 2011-12 compared to the previous fiscal year 2010-11.
According to the Department of Land Reforms and Management (DoLRM), the revenue collection from registration stood at Rs 4.14 billion, up from previous year's Rs 3.47 billion. Last fiscal year's revenue collection stands at 91.97 percent of the target. The government had targeted to collect Rs 4.5 billion from land and house registration.
Given precarious state of the realty sector, the government had scaled down its revenue collection target for the fiscal year 2011-12. The collection had almost halved in FY 2010-11 when targeted revenue amount was Rs 6.3 billion.
"The real estate sector has remained in slump since the past three years. But it is rebounding slowly now," said Ichchha Bahadur Wagle, vice-president of the Nepal Land and Housing Dealers Association.
According to Wagle, various factors, including sharp decline in price, have played a crucial role in increasing the land transaction. "Prices of land across the country have gone down by around 25 – 30 percent," said Wagle. "It means downfall of price by 50-60 percent for developers as they have to serve interest of bank loans."
Realty traders say that a sharp rise in remittance, fuelled by strengthening of dollar against Nepali rupee, too contributed to increase land and house transactions last fiscal year.
They say that people engaged in foreign employment have started purchasing land after holding their plans for a long time.
People, traders claims, are now willing to buy land worth Rs 500,000-Rs 700,000 per aana in places close to the Ring Road in the Valley. Likewise, land prices inside the Ring Road, which had escalated up to Rs 2.5 million per aana once, have considerably eased down to Rs 1.5-Rs 1.8 million. According to realty traders, land transactions in places like Chitwan, Hetauda, Bharatpur, Butwal and Bhairawa among others are on the rise. "The land transaction is slowly picking up even in Kathmandu and Pokhara nowadays," said Wagle.
Bhesh Raj Lohani, secretary of NLHDA, has also observed the similar market trend. "Land transaction is slowly reviving but transactions of apartments and housings are still low," he said. "We are hopeful that the market will rebound after Dashain and Tihar."
Lohani said that increase in deposits in banks and financial institutions encouraged them to cut down the interest rate helping land transactions. He said that people with deposits in banks and financial institutions have started spending their money to purchase land. Those, who were in wait and watch mode, too are buying properties now.