NT to launch two hi-speed net services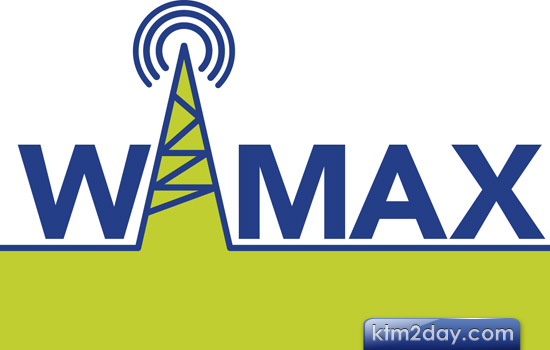 Nepal Telecom ( NT ) is set to launch two new services internet protocol-based code division multiple access (IP-CDMA) and worldwide interoperability for microwave access (WiMax) within two months. The state-owned telecom utility is currently in
test phase for new services to be introduced.
The IP-CDMA has been focused on providing quality voice and data service with speed up to 3.1 Mbps. Huawei Technologies, a Chinese telecom equipment vender, is working in the project having two million lines that will be implemented in two different phases. Similarly, NT 's WiMax project is being carried out by Airspan, an American company, with a target to introduce the cheapest broadband service in the country.
"Both projects are in their final stage," said Guna Kesari Pradhan, spokesperson of NT , adding that they were planning to launch the WiMax data service in Kathmandu within a month, followed by the IP-CDMA service shortly.
As per NT 's original plan, the IP-CDMA service was supposed to come into operation last year itself. However, both the IP-CDMA and WiMax projects had been delayed due to NT 's slow vendor selection procedure and convergent billing system.
The $ 10 million WiMax project aims at taking the high-speed internet service to all 3,915 VDCs of the country within a year. As a preparation to introduce the service, the NT has submitted to the Nepal Telecommunications Authority a list of proposed tariffs for different packages, ranging from 5 GB to 30 GB. The 5 GB package service will cost Rs 650, while the NT will charge Rs 2,700 for 30 GB, according to the NT 's tariff plan.
The NT has so far completed the installation of 46 WiMax sites in the capital which will enable customers to exchange data at a speed of up to 27 mbps. The company has targeted to distribute 50,000 lines in Kathmandu and Butwal this fiscal year. The project will be carried out in two parts, with the building a network having capacity to cover 1,923 VDCs and 24 municipalities in the West in the first phase.
And in the next phase, another network will be built in the East covering 2,092 VDCs and 34 municipalities.
"IP-CDMA project will provide high speed data service to rural areas along with voice service," said Anoop Ranjan Bhattarai, chief of Wireless Service Directorate of NT . He added that NT would be distributing around 700,000 CDMA lines.
In August 2011, Huawei had signed a contract with the NT for the implementation the IP-CDMA project in two phases. In the first phase, the NT will distribute 1 million lines in the Eastern and Central Development regions. The remaining 1 million lines have been set aside for the Western, Mid-Western and Far Western regions.