New flight plan begins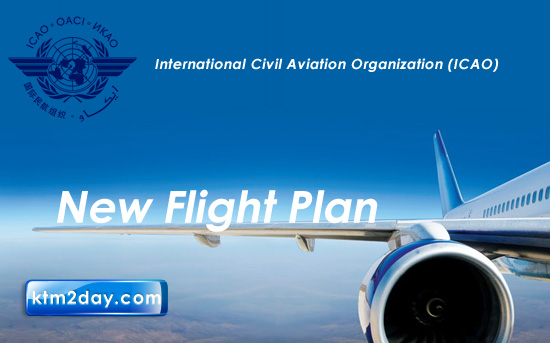 The Civil Aviation Authority of Nepal has put into operation the revised flight plan 2012 for all international airlines starting from Monday.
The flight plan has been enforced three days before International Civil Aviation Organization's(ICAO) global deadline to get rid of the old format.
Meanwhile, the new flight plan format implemented from Monday is an updated flight plan format that meets the needs of aircraft with advanced capabilities and the evolving requirements of automated air traffic management systems.
It involves three major aspects—safety, security and efficiency.
The plan includes fuel calculation to ensure that the aircraft can reach its destination safely and compliance with air traffic control requirements to minimize the risk of midair collisions.
In addition, flight planners normally wish to minimize flight cost by appropriate choice of route, height and speed, and by loading the minimum necessary fuel on board.
All this message and information should be dispatched by the airport and the airlines authority to all origin, en-route and final destinations 24 hours prior to the flight that is displayed for controller reference.
The new changes will enable airlines to file their flight plan 120 hours in advance and make the airline and airport schedules more planned and easier.
Mandatory amendments to the flight plan content were announced by ICAO in 2008 for worldwide implementation by Nov 15.