Govt to set up transmission and distribution company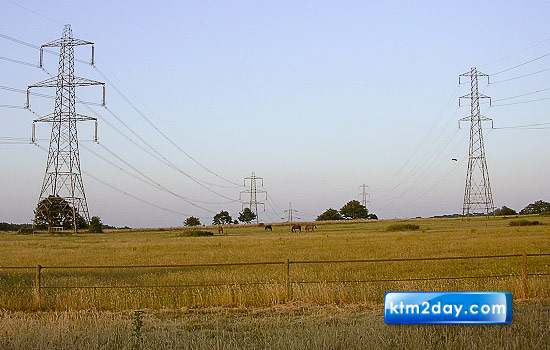 The government plans to establish a transmission and distribution company after its bid to form a transmission company didn't work out. The proposed company will build power lines and distribute energy.
If the transmission and distribution company is established, the task of state-owned Nepal Electricity Authority will be limited to survey, development and operation of hydropower projects.
The Ministry of Energy (MoE) has begun the groundwork to form an integrated transmission and distribution entity under its recently prepared Load Shedding Reduction Action Plan 2013 which has also been endorsed by the Cabinet. Recognizing the Finance and Industry ministries as supporting authorities, the action plan states that a separate transmission and distribution company will be formed in the country.
A week ago, a meeting chaired by energy secretary Hari Ram Koirala formed a committee to prepare the paperwork including the project proposal, articles of association and the articles of memorandum in an effort to break up the NEA at the earliest.
The team will be led by Yadav Koirala, joint secretary at the MoE Energy secretary Koirala said that the new company has been envisioned based on the model of Bhutan. He added that if transmission and distribution are integrated, it will remove administrative hassles and additional cost. "The committee is doing research on the modality, share structure and other aspects of the newly planned company," he said.
In a bid to make the NEA more efficient, the government had previously planned to break it up while independent power producers and stakeholders too had been demanding that it be split into separate transmission, production and distribution companies.
Though the unbundling of the NEA had been mooted in 2005, the concept of a separate agency for handling transmission actually moved forward during Gokarna Bista's tenure as energy minister. The Energy Ministry had then presented a concept paper on National Grid Company to the cabinet which gave the green signal.
The company was proposed to have an authorised capital of Rs 25 billion, issued capital of Rs 5 billion and a paid-up capital of Rs 2 billion. It was aimed at incorporating all the transmission lines in the country having a capacity of more than 33 KV.
As per the share structure, the government had decided to hold 90 percent of the shares and the remaining 10 percent would be sold to the private sector.
With all the homework completed, the National Grid Company was all set to be registered at the Office of the Company Registrar (OCR). "Now, all the preparations done to form the transmission company have gone to waste," said an MoE official.