Tribhuvan International Airport to go fully automated by 2015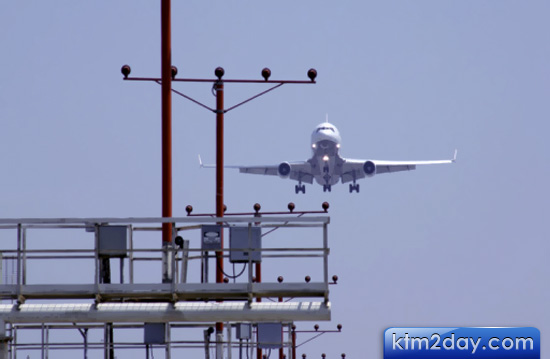 Kathmandu's Tribhuvan International Airport (TIA) will go into full-fledged automation system by 2015, according to airport authorities.
Officials at the country's sole international airport said that after the Required Navigation Performance Approach (RNP-AR) system — satellite-based navigation system and global high-speed aviation intranet service using the Air Traffic Services Message Handling System (AMHS) — has been installed, three major projects will be implemented to provide extra safety measures for aircraft flying in Nepali skies.
The three projects are multimode Secondary Surveillance Radar (SSR), Air Traffic Control (ATC) automation system and satellite-based high frequency VHF Digital Link (VDL).
"By 2015, TIA will go fully automatic," said Ratish Chandra Lal Suman, general manager.
"With full automation, all manual work will end, and stress related to labour-intensive tasks will be reduced," he said. Reduced stress means greater safety in Nepali skies, he added.
Full automation will allow the Civil Aviation Authority of Nepal (CAAN) to make better use of limited manpower resources to tackle rising traffic. TIA started operation of AMHS on Monday, removing all manual tasks and paperwork that ATC used to do. Among the planned projects, VHF data link will be completed between 2013 and 2015. Similarly, the ATC automation system will be completed by 2013 and radar installation will be done by 2015.
Data link technology is standard routine communications between flight crew and air traffic service providers used to enhance flight efficiency and safety.
Likewise, the proposed SSR that will be installed at Bhattedanda, Lalitpur will be able to detect aircraft flying at an altitude of less than 5,000 ft too due to the high altitude of the location. Currently, the 14-year-old radar system at TIA functions both as the primary and secondary radar system.
While functioning as a secondary radar system, it cannot detect an aircraft's position when it is flying below 5,000 ft due to hills and mountains.
Despite having the same capacity, the present radar system cannot detect aircraft flying below that altitude requiring airports to contact the pilot to find out its location. The Japan International Cooperation Agency (JICA) has conducted a study of these two SSRs under its TIA Modernization Project.
As TIA is gearing up for a "paradigm shift" in terms of technology, CAAN officials said that many things still needed to be done with respect to legislation, training, documentation and organization and that full support from the government was needed.
"The International Civil Aviation Organization (ICAO) has not particularly pinpointed the deficiency of technology, but serious lapses exist in training of manpower, documentation, legislation and institutional capacity building," a CAAN official said.
Fast rising passenger traffic and air traffic movement has strained TIA to near saturation point. With rapid growth, CAAN has been under considerable pressure to increase the capacity and maintain safe traffic in TIA airspace and across which, at present, ATC is handling. "Indeed, we are working beyond our capacity and with a severe space crunch and limited infrastructure, and the solution is to provide automation tools to air traffic controllers to increase their efficiency," Suman said.
TIA, which was designed to handle a maximum 30 aircraft per hour through a single runway and approach system, is now handling double the number. The airport handled 4.28 million passengers in 2011, up 7.33 percent from 2010. According to TIA, international carriers flew 2.70 million passengers, up 10.81 percent from 2010, while domestic airlines served 1.58 million travellers, up 1.87 percent.
Similarly, air traffic movement increased to 101,993 in 2011 from 99,281 in 2010. Nepal's skies handled 22,791 international flights in 2011 compared to 19,864 in 2010. On an average, TIA handles 63 international and 217 domestic flights daily. According to TIA, passenger movement has jumped 140 percent and aircraft movement 60 percent in the last 10 years.
TIA has forecast the number of domestic and international air travellers will grow more than two-fold to 9.31 million by 2028 while aircraft movement is estimated to increase to 232,750. Similarly, the number of international passengers is expected to reach 3.91 million within four years, up 44.88 percent against 2011.